Institutional Equity Officer and Title IX Coordinator
Katie King, JD
Phone: 315-464-4924
Email: kingkath@upstate.edu
766 Irving Avenue, Weiskotten Hall, Room 2156, Syracuse, NY 13210
The Institutional Equity Officer and Title IX Coordinator provides leadership within the Institution with respect to complaints of discrimination and harassment.  Katie's responsibilities include the oversight and coordination of prompt, impartial and thorough investigation of allegations of protected class discrimination and harassment in violation of University policy.

Katie joined Upstate in 2020, with professional experience spanning the private, state and federal government sectors. She earned her undergraduate degree and Master of Arts in Teaching degrees from the University of Pittsburgh, and her Juris Doctor degree from NYU School of Law. 
---
Complaint Investigator
Alex Gilbertson
Phone: 315-464-5238
Email: gilbeale@upstate.edu
766 Irving Avenue, Weiskotten Hall, Room 2156, Syracuse, NY 13210
The Complaint Investigator provides members of the Upstate Community with information regarding SUNY Upstate's anti-discrimination and harassment policies and internal complaint procedures.  As part of the investigation process, the investigator conducts interviews of all relevant parties including the complainant, the respondent, witnesses, students, and staff members, ensuring a fair, expedient and transparent investigation process for all parties.
Prior to joining Upstate in 2020, Alex worked in the field of investigations for county and state agencies. She is a graduate of SUNY Geneseo. 
---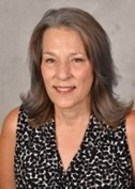 Equity Assistant
Shelley Bellardini
Phone: 315-464-4392
Email: BellardM@upstate.edu
766 Irving Avenue, Weiskotten Hall, Room 2156, Syracuse, NY 13210
The Equity Assistant provides administrative support to the Institutional Equity Officer and Title IX Coordinator along with the Complaint Investigator. Shelley is the first point of contact for individuals seeking assistance from the Office of Institutional Equity, including those with sensitive complaints.
Shelley began working in healthcare in 1987 at a local area hospital in the Ambulatory Medical Records Department and transitioned to the Patient Registration desk. In 1990 she began working at Syracuse Community Health Center in the Billing office. In 1993 Shelley began working for a local Orthopedic group, before joining Upstate in 2006 with the Department of Orthopedics. Beginning in January 2022, Shelley joined Upstate's Office of Institutional Equity. 
---