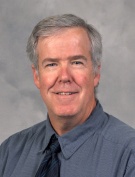 Contact:
Michael W. Roe, PhD
Location:
Institute for Human Performance
Phone:
315 464-4860
Email:
roem@upstate.edu
The Roe laboratory studies signal transduction mechanisms that regulate pancreatic beta cell biology and the pathophysiology of diabetes. The temporal and causal interrelationships between second messenger systems and inter-organelle crosstalk form the basis of signal transduction networks that affect and integrate multiple signaling processes within cells. This dynamic organization of signaling cascades may be essential in determining the specificity of cellular responses to extracellular stimuli. On the other hand, disruption of signaling pathways may cause defects in cellular function that contribute to the pathogenesis of disease.
Our laboratory uses genetically-encoded biosensor technology, state-of-the-art real-time spinning-disk confocal imaging, RNA interference, transgenic mice, and other research tools to study multiple signaling events in insulin-secreting beta cell lines and mouse models of diabetes. New work from our research program has demonstrated a novel role of mitochondria in the regulation of cytoplasmic calcium signals in insulin-secreting beta cells following activation of G protein-coupled muscarinic M3 and purinergic P2Y receptors. In collaborative projects with Dr. Louis H. Philipson (University of Chicago), the Roe laboratory recently has developed a new transgenic approach to conditionally manipulate gene expression in mouse pancreatic beta cells and, with Dr. Suzanne Conzen (University of Chicago), determined how intracellular calcium regulates expression of a pro-survival gene and cell death in breast cancer cells.