Adult Endocrinology, Diabetes and Metabolism Program
Adult Diabetes Program at Joslin
Joslin Diabetes Center
3229 East Genesee Street
Syracuse, NY 13214
Google Maps & Directions
Phone:
315 464-5726
Fax:
315 464-2510
| | |
| --- | --- |
| Hours: | 7:30 a.m. - 5:00 p.m. Monday through Friday |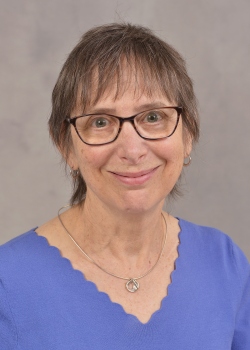 Team Approach
The adult diabetes program utilizes a multi-disciplinary team of endocrinologists and nurse practitioners, registered dietitians, certified diabetes nurse educators and certified insulin pump educators, counselors and podiatrists to provide comprehensive diabetes care to adults with type 1 and type 2 diabetes mellitus. Clinical research trials, related to the prevention and management of diabetes, are also available.
In addition, as a part of the SUNY Upstate Medical University and University Hospital, the Joslin Center provides direct access for people with diabetes to other specialty services such as neurologists, ophthalmologists, vascular surgeons, cardiologists, and mental health counseling.
Diabetes Education
To meet the special needs of people with diabetes, self-management diabetes education classes are offered focusing on weight-loss and living with diabetes. Our diabetes self-management education program received Recognition by the American Diabetes Association for having met its high quality National Standards for Diabetes Self-Management Education Programs.
Clinical Research
The Clinical Research Team of the Joslin Diabetes Center is active in numerous clinical research studies related to the prevention and management of type 1 and type 2 diabetes and its complications in children and adults. For more information call 315 464-9007.