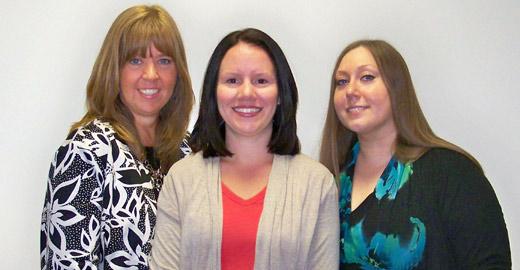 Members of the 2012 Upstate Leadership Academy, Emergent Leader Course – Valerie Beecher of Human Resources, Jessica Hrybinczak of Student Affairs, and Lisa Phelan of the College of Medicine researched, developed, and proposed the idea to Senior Leadership.
As part of the Upstate Medical University Leadership Academy, program participants are required to work on a capstone project which if implemented will positively impact the institution or the community.  Their project, entitled 'Upstate Family Connections' focused on ways in which members of the institution could support each other.  An emergency fund designed to assist members of the Upstate Medical University family was of primary focus.  For their project, they completed a significant amount of research related to similar programs offered at other institutions, with particular focus on the popular 'Employee Community Service Fund' previously in place at Community General Hospital and comparable programs within other SUNY institutions. 
From their research and conversations with key stakeholders at Upstate, they designed a program suitable for implementation here.  This proposal was recommended to Leadership Council at the culmination of their Academy and approved to move forward.  Since then, the program has been further developed and initial start-up funding was provided by the Foundation for Upstate Medical University and the Office of the President for program implementation in Fall 2013.