Emergency Medicine Healthcare
The Emergency Department (ED) at University Hospital sees over 58,000 patients per year. Serving a 15 county area, we care for patients transported by ground or air from the Central New York region.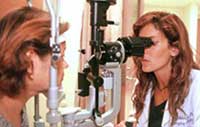 Adult Emergency Department
As the region's only Level-One Trauma Center, University Hospital's Adult Emergency Department is a fast-paced facility with state of the art technology in caring for the critically ill or injured. While caring for a large community of patients managed by transplant, renal, cardiology and oncology teams, our Emergency Department is supported by inpatient units, an accredited hospital-based Hyperbaric Oxygen Therapy Unit and a Wound Care Center which support the special needs of these patients.
Pediatric Emergency Department
The Pediatric Emergency Department is a 10 bed emergency department with physicians specially trained in pediatric emergency medicine. We are the only dedicated pediatric emergency department and Level One Trauma Center in the region and, as such, specialize in the care of ill and injured children.
Upstate Emergency Medicine, Inc.
Upstate Emergency Medicine, Inc., a physician practice group, staffs both the University Hospital Emergency Department and the Syracuse Upstate University Hospital at Community Campus Emergency Department.