CPR/AED Training, American Heart Association Heartsaver Course for Adults, Children, and Infants
Life Support Classes
Contact:
Rose More or Stan Goettel
Phone:
315 464-4851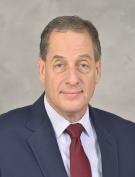 Stan Goettel, MS, EMT-P
Manager, Life Support and PAD Programs

UNLICENSED UPSTATE EMPLOYEES CAN REGISTER NOW FOR CPR TRAINING
This course is for anyone who would like to be a part of a lifesaving team
If you are an Upstate employee working in a non-clinical setting, this course is for you. This free training takes place at EMSTAT (550 East Genesee Street), at University Hospital, or at Community Campus. At the end of this four-hour class, you will know: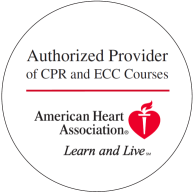 When to start CPR
How to use an Automatic External Defibrillator (AED)
How to perform chest compressions on an adult, a child, or an infant
How to breathe for a patient
How to relieve choking in a conscious or unconscious person
When you complete this course, you will receive an AHA Heartsaver Card which is good for two years.
This AHA Heartsaver course is a part of New York State's Public Access Defibrillation (PAD) program. Individuals who provide CPR with an AED in good faith to revive a patient are protected from liability by New York State public Health law