Advanced Cardiac Life Support (ACLS): Refresher
Life Support Classes
Contact:
Rose More or Stan Goettel
Phone:
315 464-4851
In order to qualify for an ACLS/PALS Refresher class, your current provider certification must be current and not be expired more than 2 months. A copy of your current card will be required to confirm your attendance at a refresher class.
Course Overview
This one-day refresher course is designed for professionals who have a solid understanding of the ACLS provider course content - emergency medical providers including physicians, physician assistants, nurses, paramedics, emergency technicians, respiratory therapists and other professionals who may respond to a cardiovascular emergency.
Expand all
Testimonials
"Best ACLS class instructors I've ever come across."
"Excellent course, great teachers; great atmosphere; certainly the best ACLS course I've taken."
"Excellent learning atmosphere & attitude of teachers. Friendly & positive environment overall."
Registration Deadline
Registration forms and payment must be received no later than 14 days prior to the selected class date. Registration fee must be sent with the registration form to confirm attendance. All registrations are accepted and confirmed on a first come/first pay basis. Early registration is recommended although not guaranteed, as classes are limited in attendance. In the event that a class will accept registrations less than 14 days prior to the class date, registrations will only be accepted with a credit card payment.
Course Fees
ACLS/PALS Refresher

Attending
$185.00
Fellow/Resident
$185.00*
PA, NP
$160.00*
RN, LPN
$135.00*
PR, RT, Paramedic, A-EMT-CC, PHARM
$110.00*
Upstate Medical University Student
$60.00
Student of Another Institution
$90.00
*UH Hospital State Employee Fees May Be Covered Under Contract; $50 No Show Fee will be assessed to individual
Refunds/Cancellation Policy
In order to process refunds for course withdrawals, cancellations must be received in writing to the EM-STAT Center or via e-mail at alsctr@upstate.edu postmarked no later than 14 days prior to the selected class date. A refund will be issued minus a $25.00 administrative fee for all cancellations made more than 14 days prior to class date; no refunds will be issued thereafter.
A $25.00 administrative fee will be charged to any participant who has registered for a class but then requests to move to a different class. A person will not be allowed to start the class until this fee is paid.
SUNY Upstate Medical University reserves the right to cancel or postpone any course at any time due to any unforeseen circumstances or limited attendance. A minimum of 12 confirmed registrants are required to hold a class. In the event of cancellation or postponement, SUNY Upstate Medical University will refund the registration fee associated with the class, but is not responsible for any related costs or expenses to participants, including cancellation fees assessed by hotels, airlines, and travel agencies.
Learning Objectives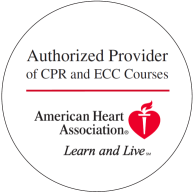 Cognitive and psychomotor skills are evaluated as recommended by the AHA. The same content as the two-day course is presented, but at an accelerated pace. This is an excellent opportunity to renew your provider card. This course is not recommended for those taking ACLS for the first time.
At the conclusions of these courses, each participant should be able to:
Review primary and secondary ABCs of cardiac life support
Discuss acute coronary case syndrome and medication interactions
Discuss major principles of prehospital and ED stroke care
Demonstrate use of various airway adjuncts and techniques
Demonstrate use of defibrillators for defibrillation and cardioversion and trans-cutaneous pacers
Identify the following rhythms: SR, SB, AV blocks, V-fib, V-tach and describe their treatments
Identify the following rhythms: ST, Atrial tach, SVT, VT, WPW, Atrial fib, atrial flutter and describe their treatments
Determine appropriate ACLS algorithm and demonstrate correct actions for patient in PEA, respiratory arrest
Determine appropriate ACLS algorithm and demonstrate correct actions for patient in VF, pulseless VT
Determine appropriate ACLS algorithm and demonstrate correct actions for patient in Asystole, Bradycardia
Determine appropriate ACLS algorithm and demonstrate correct actions for patient in Tachycardia
Review questions concerning equipment, medications, algorithms, contents of crash carts
Student Materials
When registering for a ACLS Provider or Refresher Class, you will be required to purchase the American Heart Association ACLS Provider Manual. Books are not included in your course registration fee. Books are available at the Upstate book store (315 464-5560), located in the Campus Activities Building.
ACLS Provider Manual
Handbook of Emergency Cardiovascular Care for Healthcare Providers (strongly recommended)
Disclaimer
Use of American Heart Association materials in an educational course does not represent course sponsorship by the American Heart Association. Any fees charged for such a course, except for a portion of fees needed for AHA course materials, do not represent income to the Association.