International Emergency Medicine Fellowship

Jay Brenner, MD
Fellowship Director
Contact: Cindie Sidari, Fellowship Coordinator
Phone: (315) 464-6211
Email: sidaric@upstate.edu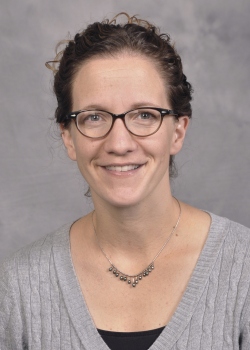 Andrea Shaw, MD
Assistant Fellowship Director
Overview
The Upstate International Emergency Medicine (IEM) Fellowship will prepare Emergency Medicine Residency-Trained physicians to serve in Emergency Medical Services (EMS) development, humanitarian relief, disaster management, public health, and travel & field medicine. A 1-year fellowship track will offer a Certificate in Advanced Studies in Public Health (CASPH), while a 2-year fellowship track will offer a Master of Public Health (MPH) from the Upstate Public Health Program, a joint venture of SUNY Upstate Medical University and Syracuse University.
Clinical
The IEM fellow will do the following:
Research
The IEM fellow will design and complete a research project leading to a manuscript submitted to a peer-reviewed journal.
Teaching
The IEM Fellow will do the following:
Work as an attending physician at Upstate University Hospital, a level 1 trauma center with greater than 60,000 annual emergency department visits.
Give at least one didactic lecture to the 33 Emergency Medicine residents.
Supervise the Emergency Medicine Resident elective in St. Lucia.
Admission Requirements
Current CV
Three letters of recommendation
Personal statement
Graduate of US Emergency Medicine Residency
NYS medical license
To Apply
To initiate the application process, please send a current CV and a letter of interest to sidaric@upstate.edu or send by mail to:
SUNY Upstate Medical University
Department of Emergency Medicine
International Emergency Medicine Fellowship
Attn: Cindie Sidari, Coordinator
550 E. Genesee St, Suite 103
Syracuse, NY 13202