Physician Assistant Fellowship in Emergency Medicine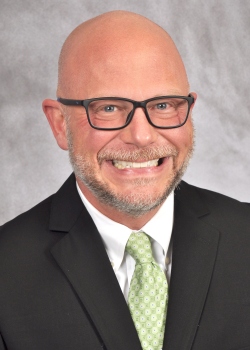 Brian T. Kloss, DO, JD, PA-C
Program Director

Contact: Denise Dexter, Fellowship Coordinator
Phone: (315) 464-6223
Email: dexterd@upstate.edu
About the Program
Emergency Medicine is one of the most challenging and rewarding careers for physician assistants. EM is a highly desirable career choice but it is unfortunately very difficult to break into the field. Most employers require previous ED work experience and one doesn't gain that work experience until they get their first job. The purpose of the fellowship is to train qualified physician assistant candidates to be competent in the delivery of emergency medical care.
Program Overview
18 months fulltime paid fellowship
5 hours of weekly didactic lectures
ACLS & PALS Courses
ATLS, AHLS and ACLS & PALS Instructor Courses Optional
High Fidelity Simulation Lab and Training
Research and Publication Opportunities
Opportunities to Lecture at local PA Programs
Bedside Ultrasound Training
Eligibility to sit for AAPA Specialty Exam
January Start Date
Curriculum
The PA Fellows will train alongside the Emergency Medicine Residents at SUNY Upstate Medical Center and our affiliated hospitals. Fellows will gain exposure to both the adult and pediatric emergency rooms in addition to our minor care treatment area. Rotations in critical care  medicine, toxicology, orthopedics, and ophthalmology will also be provided. Emphasis will be placed on  preparing the Fellow to sit for the NCCPA Specialty Examination in Emergency Medicine.
Admission Requirements
Degree from Accredited PA Program
Current NCCPA Certification
NY State PA License
Three Letters of Recommendation
Curriculum Vitae (CV)
Personal Statement
PA School Transcripts
To Apply
Please submit CV, personal statement and letters of recommendation to: dexterd@upstate.edu or by mail to:
SUNY Upstate Medical University
Department of Emergency Medicine
Physician Assistant Fellowship
Attn: Denise Dexter, Coordinator
550 East Genesee St., Suite 103
Syracuse, NY 13202