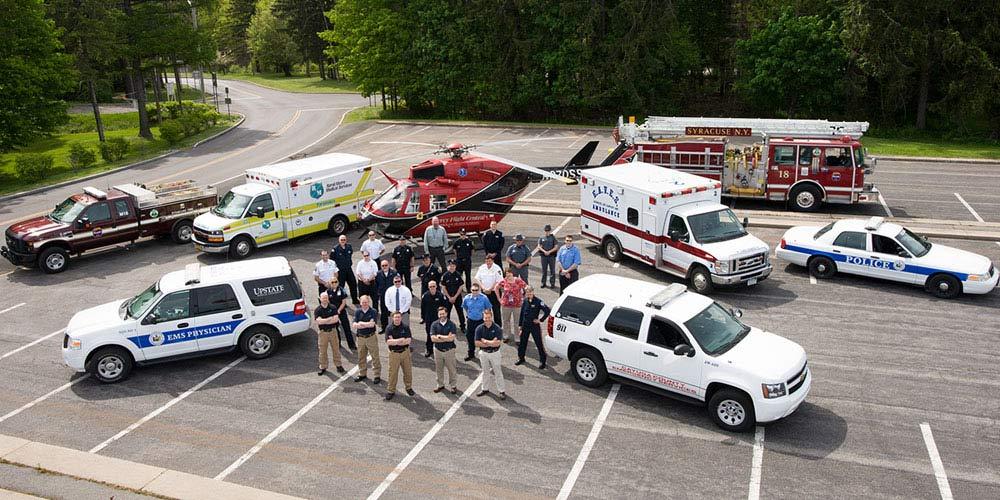 Emergency Medicine
Suite 200,
550 East Genesee Street
Syracuse, NY 13202
Map & directions
Phone:
315 464-4363
Fax:
315 464-6229
Mission
The Department of Emergency Medicine at SUNY Upstate Medical University exists to promote the specialty of Emergency Medicine and related specialties through excellence in scholarly patient care, education, and research.
Values
Quality emergency care is a fundamental, individual right and is available to all who seek it; and we practice this in our own ED.
There is a body of knowledge unique to Emergency Medicine that requires continuing refinement and development. We strive to acquire skills and resources for research to advance it. We strive to be its exemplary role models and teachers.
Board-certified, credentialed emergency physicians best practice quality Emergency Medicine, and we train our residents to do the same.
The best interest of the patient is served when emergency physicians practice in a fair, equitable, and tolerant environment supportive of diversity.
We value each practitioner's professional and personal growth, and acknowledge the need to balance both.
The emergency physician has the responsibility to play the lead role in the definition and evaluation of quality emergency care.
Patients deserve compassion and preservation of dignity in the care they receive.
A respect for diversity is one of our core values. We are committed to recruiting and supporting a rich community of outstanding faculty, staff and residents/fellows.