The Upstate multidisciplinary OBGYN ECHO education program connects specialists functioning in a variety of roles supporting and caring for patients in the perinatal period and beyond across the continuum of care. Attendees will have the opportunity to learn from experts in the field and discuss case examples in an all-teach, all-learn, inclusive, supportive environment. A diverse group of OBGYN-related topics and experts in the field will populate the OBGYN ECHO education calendar. The goal of this OBGYN ECHO Series is to bring together clinicians working in the OBGYN field to learn from each other about important, timely education topics including case-based learning discussions.
OBGYN ECHO Staff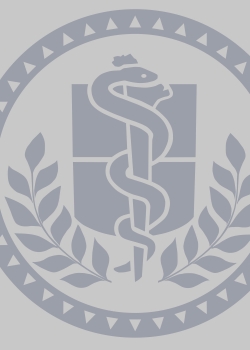 Cathy Narcavage-Bradley DNP, RN, PHNA-BC, AFN-BC, SANE-A, SANE-P, NYSAFE, LCCE, CLC holds a Bachelor of Science in Nursing from Rush University (Chicago, IL), a Master of Science in Nursing- Community Health emphasis from the University of Connecticut (Storrs, CT) and a Doctorate of Nursing Practice in Public Health Nursing from the University of Colorado Anschutz Medical Campus (Denver, CO).
Cathy is ANCC board certified in Advanced Public Health Nursing (PHNA-BC) and Advanced Forensic Nursing (AFN-BC); other certifications include Sexual Assault Nurse Examiner Adult/Adolescent (SANE-A) and Pediatrics (SANE-P), Lamaze Certified Childbirth Educator (LCCE), and Certified Lactation Counselor (CLC).
As a Registered Nurse for over 25 years, current professional roles include improving the health of populations with a focus on maternal-child education, new parent education and support, and violence prevention and response in the community.Cathy currently works at Upstate Community Hospitals Family Birth Center as a Nurse Educator and Coordinator of the Upstate Best Beginnings Childbirth.& New Family Classes, in the community as a pediatric and adult/adolescent Sexual Assault Nurse Examiner responding to the local Emergency departments in Syracuse at Vera House, Inc., and virtually to hospitals across New York State through UCMDigital Health TeleSAFE program.
Cathy is passionate about advocating for patient-centered, trauma-informed care and patient education allowing for fully informed choices in healthcare.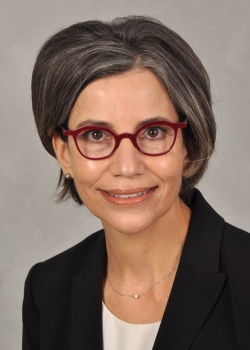 Jayne R. Charlamb, MD, FACP, FABM, IBCLC
A native of central New York, Dr. Jayne Charlamb is a graduate of Cornell University and of the University of Rochester School of Medicine. She completed an internship in Obstetrics and Gynecology at Albany Medical Center in Albany, New York and then residency in Internal Medicine at SUNY Health Science Center in Syracuse, New York. She joined the faculty at SUNY Upstate Medical University as an attending physician in the Department of Surgery Breast Care Center in 2000 with a clinical and research focus on benign breast disease and breast cancer screening and prevention, later incorporating lactation medicine into her practice. In 2014, she accepted a position in the Department of Obstetrics and Gynecology as the Director of the then newly formed Division of Breast Health and Breastfeeding Medicine.
Dr. Charlamb is currently a Clinical Associate Professor in the Department of Obstetrics and Gynecology with joint appointments in the Departments of Pediatrics and Internal Medicine. She actively participates in the education of medical students and resident physicians, both in clinical settings and through regular didactic sessions related to breast health and lactation, and she has received multiple teaching awards.
As Director of the Breast Cancer High Risk Program at the Patricia J. Numann Center for Breast, Endocrine and Plastic surgery, Dr. Charlamb strives to empower her patients to understand and manage their risk of breast cancer. Additionally, she developed and now serves as the Director of SUNY Upstate Medical Universitys Breastfeeding Medicine Program, and has a special interest in supporting breastfeeding families facing medical challenges and complications.
Board Certified in Internal Medicine and a Board Certified Lactation Consultant (IBCLC), Dr.Charlamb has been named both a Fellow of the Academy of Breastfeeding Medicine and a Fellow of the American College of Physicians.