SUNY Upstate's Geriatric ECHO is launched in May of 2018 with a 10 clinic session focused on dementia care.  A second session in 2019 was rooted in geriatric syndromes, but was unfortunately cut short due to the immediate needs of the COVID pandemic.  This clinic is currently on hiatus, but will be returning shortly to finish the geriatric syndromes curriculum. To register for our upcoming clinics please click on the "Register for a Clinic" tab. For any other questions please contact Deidre Keefe at keefed@upstate.edu
The Center of Excellence for Alzheimer's Disease at University Geriatricians ECHO Leadership Team is comprised of: Sharon Brangman, MD; Andrea Berg, MD and Kelly Wheeler, LMSW. We are excited about using ECHO to share our knowledge on the management of Alzheimer's disease and related dementias, including proper assessment, diagnosis and therapeutic treatment options. Our goal is to reach physicians across Central New York in both urban and rural areas with a particular focus on those areas that may have difficulty accessing dementia services for their patients. Our interdisciplinary team of physicians, NPs and social workers offers physicians across the region, access to our experienced team.   We look forward to this shared learning experience and hope to both create new and deepen current relationships with providers in the community.
Geriatrics ECHO Staff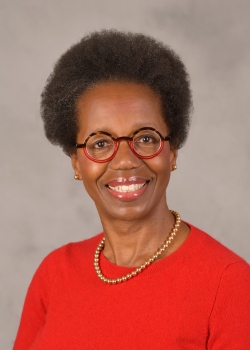 Sharon Brangman, MD, FACP, AGSF
Distinguished Service Professor
Chair, Department of Geriatrics
Director, Center of Excellence for Alzheimer's Disease
Director, University Geriatricians
SUNY Upstate Medical University
Syracuse, New York
Dr. Brangman is a graduate of Syracuse University and earned her medical degree from SUNY Upstate Medical University in Syracuse, New York. She completed internship, residency, and geriatric fellowship programs at Montefiore Medical Center in the Bronx, New York. She is board certified in internal medicine, geriatric medicine, and hospice and palliative medicine.
Dr. Brangman is a SUNY Distinguished Service Professor and Division Chief of Geriatrics at SUNY Upstate Medical University. She also serves as fellowship director for geriatric medicine. Dr. Brangman is director of the Central New York Center of Excellence for Alzheimer's Disease, is also Medical Director of the Transitional Care Unit on the Upstate Community Campus, and is Medical Director of Greenpoint/The Hearth Senior Living Communities in Syracuse, New York.
Dr. Brangman has received many honors, including Best Doctors of Northeast Region, the Chancellor's Award for Faculty Service and Hartford Geriatrics Leadership Scholars Award. Dr. Brangman was a member of the Board of Directors of the American Geriatrics Society for ten years, and completed terms as President and Chair of the Board.  She is a Past President of the Association of Geriatric Academic Program Directors, and currently is Chair of the Board.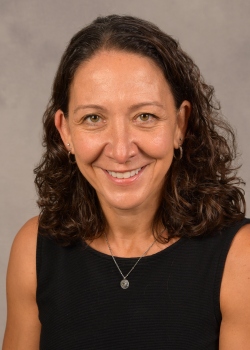 Andrea Berg, MD
Andrea Berg is an Assistant Professor of Medicine at SUNY Upstate Medical University. She received her undergraduate degree from Cornell University, Ithaca, NY and her medical degree from George Washington University School of Medicine, Washington, DC.  Dr. Berg completed her residency training in internal medicine at Yale New Haven Hospital, New Haven, CT and her Geriatrics Fellowship at Beth Israel Deaconess Medical Center/Harvard Medical School, Boston, MA.  Dr. Berg is certified in both internal medicine and geriatric medicine.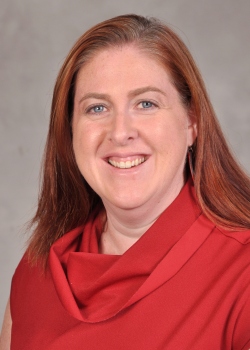 Kelly Wheeler – LMSW
Kelly Wheeler earned her Masters Degree in Social Work from NYU in May 2008. She received her undergraduate degree in Counseling and Human Services from The University of Scranton, Scranton, PA. Mrs. Wheeler has almost 20 years experience in working with the Geriatric Population. She worked as a Community Social Work in NYC's Upper East Side and East Harlem Neighborhoods before transitioning to hospital based Social Work. She spent 5 years working as a Hospice and Palliative Care Social Worker before joining the University Geriatricians team in February 2016.