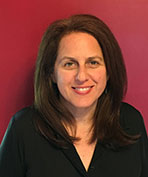 The Role of Protein Aggregation in Eye Disease
The central goal of our lab is to prevent blinding eye disease. Our research is focused on promoting regenerative healing in the eye after wounding and targeting the cellular dysfunction that leads to glaucoma. The involvement of aberrant protein aggregation and ubiquitin-mediated pathways in these ocular pathologies is the focus of our studies.
Regenerative Healing in the Eye
Corneal scarring is one of the leading causes of blindness worldwide. The World Health Organization estimates that 23 million people suffer from unilateral vision loss due to corneal disease. Causes of blindness from corneal disease include infection, inflammation, ulcers, and trauma. The cornea refracts light as it enters the eye so that a properly focused image reaches the retina. The normal cornea is transparent, making it an important model system in which to study fibrotic scarring. Corneal scarring results from the persistence of myofibroblasts, cells that excessively contract tissue and secrete disorganized extracellular matrix. RNA sequencing of myofibroblasts revealed significant changes in the expression of genes coding for ubiquitin pathway components including increased expression of a subset of deubiquitinating enzymes (DUBs). Our studies are investigating the impact of DUBs in regulating scarring in the eye and testing the efficacy of targeting DUBs with self-delivery siRNAs to promote regenerative healing and prevent scarring in vivo.  
Autophagic Dysfunction in Exfoliation Glaucoma
Our work on Exfoliation glaucoma (XFG) also has broad consequences for the prevention of blindness. In XFG, the leading identifiable cause of glaucoma, the eye accumulates protein aggregates that block the exit of fluid from the eye. We have discovered that a significant lysosomal/autophagy defect defines primary cells isolated from the eyes of exfoliation glaucoma patients. Our studies are the first to identify an age-related cellular defect in the autophagy system in patient-derived XFG cells. This project will interrogate the basic mechanisms leading to protein aggregate formation and expulsion from cells, and test novel therapies on patient-derived cells to reverse XFG pathology.
---
Contact:
Audrey M. Bernstein, PhD
Associate Professor, Ophthalmology & Visual Sciences, Biochemistry and Molecular Biology and Cell and Developmental Biology
Location:
4602 Institute for Human Performance
Phone:
(315) 464-7739
Email:
bernstea@upstate.edu
Dr. Bernstein is an Associate Professor in the Departments of Ophthalmology as well as Biochemistry and Molecular biology and Cell and Developmental Biology.  Prior to joining SUNY in the summer of 2017, she was faculty at the Icahn School of Medicine at Mount Sinai in NYC. Dr. Bernstein has leadership appointments in the vision community including an elected position in the program committee for the Association for Research in Vision and Ophthalmology (ARVO). She also serves on several study sections including the National Eye Institute (NEI), The US Department of Veterans Affairs, and the Medical Research Council (MRC) in the UK. Dr. Bernstein's research is supported by the NEI, Research to Prevent Blindness, The Glaucoma Foundation, BrightFocus Foundation, the Moise and Chella Safra Foundation and private donations.