Welcome to the Center for Vision Research – Research That Heals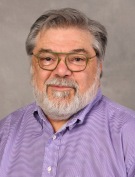 Our center is dedicated to discovery science focused on a fundamental understanding of the neurobiology of the retina and central visual system.  Our ultimate goal is to understand the mechanisms of disease and develop therapeutics that eliminate blindness.  
To achieve this goal, we have created a collaborative research team that reflects the great diversity of our state and our mission.  Our faculty and staff scientists have come to Syracuse from the world over – Italy, Japan, Argentina, California, Iowa and even Queens. Our students are similarly diverse, drawn from the best schools in the Northeast but also from China, India, and South America.  
Our second goal is to train the next generation of vision researchers. To achieve this goal, we have developed a collaborative network of faculty and senior mentors for students at all levels.  Our commitment to this collaborative effort is reflected in our busy schedule of group meetings, shared student training, and mentoring. I have had the pleasure of working in some of the best research and training environments – I can say without a doubt that the collaborative spirit that pervades the CVR is unsurpassed.
Our new home – in the Neurosciences Research Building – is the result of years of careful planning to promote and foster this collaborative spirit.  The heart of the building is a two story light filled atrium off which our laboratories, meeting rooms and offices sit.  The NRB houses shared microscopy and imaging facilities that are state of the art including a super resolution microscope and multi-photon confocal microscopy.  NexGene sequencing and microarray analysis along with cutting edge physiological and behavioral equipment complete the shared facilities.  
In 2014, I was recruited to lead the Center for Vision Research and follow in the footsteps of our founding director the late Professor Robert Barlow.  Our faculty are engaged at the forefront of vision science from understanding the genetic regulation of retinal and ocular development (Pignoni, Viczian and Zuber) to unraveling the processes of photoreceptor signal transduction and retinal processing (Calvert, Knox and Solessio).
We acknowledge and are very grateful for the research support that our investigators have received and continue to receive from: National Eye Institute (a division of the National Institutes of Health): the National Science Foundation: and Research to Prevent Blindness.  We particularly acknowledge the continued contributions and support of the Lions Clubs of Central New York who have been most generous with their support.
Please browse our pages – learn about our center.  If you are interested in a career in vision sciences, please check our training programs and job opportunities. If you want to support our efforts or advocate for increased research funding – please follow the links on this page.
William J. Brunken, PhD, FARVO
Director of the Center for Vision Research
Professor and Vice Chair for Research, Department of Ophthalmology