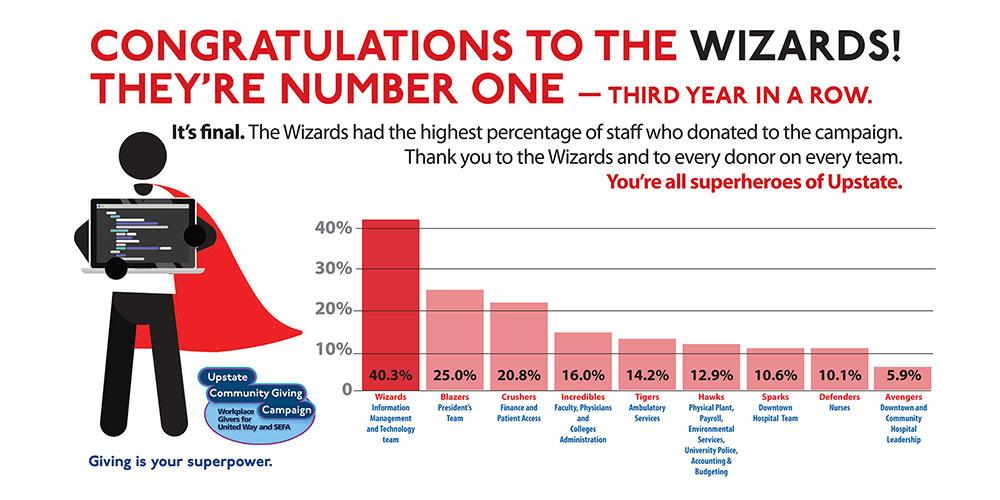 At the start of the 2018 campaign, co-chairs Gennady Bratslavsky, MD, and Mark Schmitt, PhD, initiated a friendly competition, by placing Upstate employees in giving teams. The winning team would be determined by the percentage of employees who pledged to the campaign.
In 2020, Upstate Medical University employees contributed $592,963 to the Community Giving Campaign that began in August and officially ended in early January. The contributions support United Way of CNY, the Upstate Foundation, Alumni funds and many other agencies.
Now for the third year in a row, the winning team was the Wizards! This team is composed of employees working in Information Management and Technology and had a 40.3% percent participation rate this year. 
Congratuation from Drs. Dewan, Bratslavsky and Schmitt: