I'm In. Won't you join me?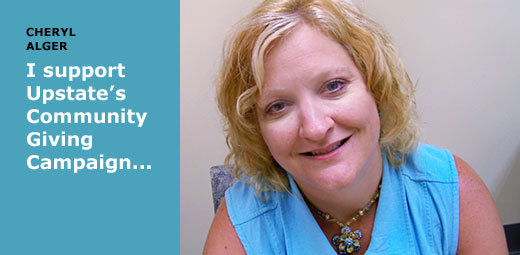 My name is Cheryl Agler and I'm happy to support the Upstate Cancer Center. I have been an employee of Upstate for about six years and I think it's important as an employee to give back to the institution.
I had an experience in my own personal life with my father-in-law being diagnosed with pancreatic cancer about a year-and-a-half ago. I was fortunate enough to get him into Upstate to meet with doctors here who reviewed his case and gave him a valuable second opinion. They provided him with information he could understand, and talked with him in ways he could relate to. It was a very good experience at a very difficult time. So, I hope you would be will to help me support the Cancer Center.