The 26-bed adult psychiatric inpatient unit at Upstate Community Hospital is certified by the New York State Office of Mental Health, and serves patients ages 18 and older with acute symptoms of psychiatric illness or disorder that require a safe, therapeutic environment to support re-stabilization. The unit-based program provides psycho-education on illness, medication, ECT (electroconvulsive therapy), psychotherapy, group and family therapy, health and wellness, and coping skills to assist patients and their families in partnering with treatment providers to promote recovery.
Inpatient Adult Psychiatry - Community Hospital
Upstate Community Hospital
5W
4900 Broad Road
Syracuse, NY 13215
Google Maps & Directions
Phone:
315 492-5635
Name:
Helga R. Herold, DO, Medical Director
Email:
heroldh@upstate.edu
Our patients are referred from a variety of sources, including C.P.E.P (Comprehensive Psychiatric Evaluation Program), Upstate Community Hospital's Emergency Room, other clinical departments within the hospital, community physicians or other facilities.
Patients are admitted 24 hours a day to the care of a treatment team consisting of a Psychiatrist, Nurse Practitioner, Recreational Therapist, and Social Worker who, along with the unit professional staff and patient, develop the interdisciplinary treatment plan. Unit Professional Staff include:
Psychiatric Registered Nurses
Licensed Practical Nurses
Mental Health Workers
Recreational Leaders
Nurse Manager
Recreational Leaders provide a safe, therapeutic, confidential environment, individualized psycho-education, groups, and activities. The Nurse Manager, along with medical leadership, oversees the continuous provision of safe, professional, and clinically appropriate care. Unit secretaries provide support to the entire unit.
Patients with medical concerns are evaluated and/or treated by a certified nurse practitioner. Consultation by other medical providers is available as needed.
Discharge planning begins immediately to prepare the patient and family to move to a less restrictive level of care as soon as it is clinically safe to do so. Patients are generally referred to outpatient mental health providers within their residential area to provide for continuing treatment on an outpatient basis.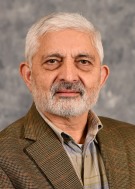 Muslim Khan, MD
315 492-5635
Diseases/Specialties/Treatments:
American Board of Psychiatry and Neurology (ABPN); Addiction Medicine; Psychotic Disorders
Education:
Khyber Medical College, Peshawar, Pakistan
---