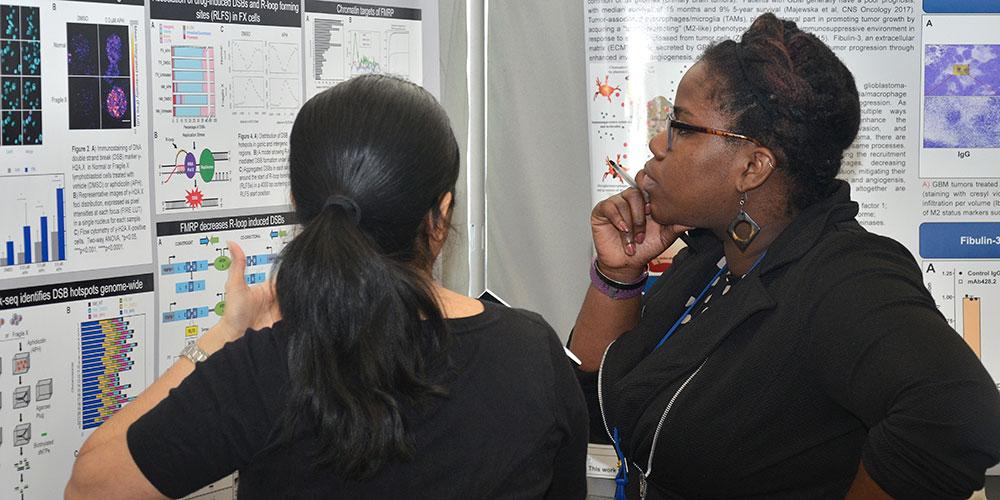 Charles R. Ross Memorial Student Research Day
Wednesday, April 22, 2020
Student Research Day highlights research in each of the four colleges at Upstate Medical University: the College of Graduate Studies, the College of Health Professions, the College of Medicine, and the College of Nursing. Student Research Day has become a tradition at Upstate and has developed into a well-respected event that includes a keynote presentation, four student talks, and an early evening poster session and reception. This year's event, to be held on Wednesday, April 22nd, beginning at 1:30 pm will feature more than 150 student researchers. 
Registration is open. To submit please visit: http://www.upstate.edu/grad/students/srday-form.php
Oral Abstract Submission Deadline is Wednesday, February 19, 2020
Poster Abstract Submission Deadline is Thursday, March 19, 2020
Free Poster Printing Deadline is 5PM on Friday, April 10, 2020  
For additional information regarding free poster printing, please see the Poster Print Checklist and Poster Layout Suggestions.