---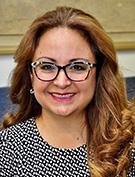 We are dynamic on creating a welcoming and inclusive environment for all, we value diversity to enrich our performance, promote innovation and together improve the lives of many.
Zulma Tovar-Spinoza, MD
Associate Dean for Diversity and Inclusion
College of Medicine
---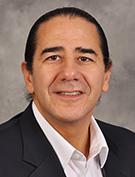 At Upstate we continually work to be One University. Our core value is to establish not just a diverse environment but a University that is inclusive. When we all work together as One; innovation, creativity and success follow.
Brian Thompson, MD
Assistant Dean for Diversity & Inclusion
College of Medicine
Departmental Diversity & Inclusion Advocates
| Department | Diversity & Inclusion Advocate |
| --- | --- |
| Anesthesiology | Chiagozie Fawole |
| Biochemistry & Molecular Biology | Patricia Kane |
| Bioethics & Humanities | Kathy Faber-Langendoen |
| Cell & Developmental Biology | Joseph Sanger |
| Emergency Medicine | Deborah T. Hermann |
| Family Medicine | Anne Root |
| Geriatrics | Sharon Brangman |
| Internal Medicine | Sekou Rawlins |
| Medicine | Eduardo Bonilla |
| Microbiology & Immunology | Donna Welch |
| Neurology | Luis Mejico |
| Neuroscience & Physiology | Mariano Viapiano |
| Neurosurgery | Zulma Tovar-Spinoza |
| Obstetrics & Gynecology | Brian Thompson |
| Ophthalmology | Robert Fechtner |
| Orthopedic Surgery | Daryll Dykes |
| Otolaryngology and Communication Sciences | Mitchell Gore |
| Pathology | Chris McGivney |
| Pediatrics | Olamide Ajagbe |
| Pharmacology | Richard Wojcikiewicz |
| Physical Medicine & Rehabilitation | Margaret Turk |
| Psychiatry | George Blakeslee |
| Public Health & Preventive Medicine | Brian Thompson |
| Radiation Oncology | Michael LaCombe |
| Radiology | David Feiglin |
| Surgery | Flavia Soto |
| Urology | Gennady Bratslavsky |