Revert to Previous Version
Use "Versions" in Cascade to revert to a previous version of a page, block, or file. Once you find the version you want, click "activate" and don't forget to "publish."

If your old version involves a change to a page's "display name" or a change to a block seen on multiple pages, remember to publish every page that has that page in its menus.
To begin, select the asset you want, then right-click to get the menu and select "Versions"
You will now see a screen that shows all versions of the asset.
It should be similar to this view: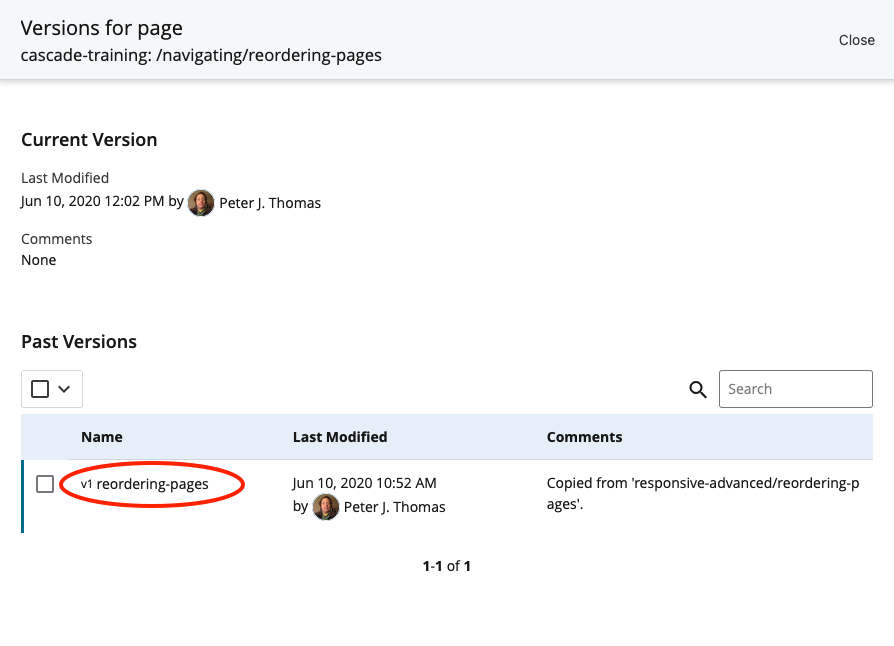 You must click n the name of the version to view it ( circled above ).
You will now see this in the upper right corner:
To make that version active, click the  ••• More link and then select Restore this Version.
This will make that version the current version.
Now you just need to publish the page and it will be live on the site