To create an External Link, begin by selecting Add Content > Create > New External Link.  By default the new link will be placed into the _cascade > links folder.  This can be moved later if the external link is to be shown in a left navigation menu.
There are only a few items that need to be filled in: 
Give the link a system name - like all system names, lowercase and no spaces.
Fill in the display name - the type that will show in the left menu or quicklinks list.
Enter the complete URL - everything including the http://  at the front.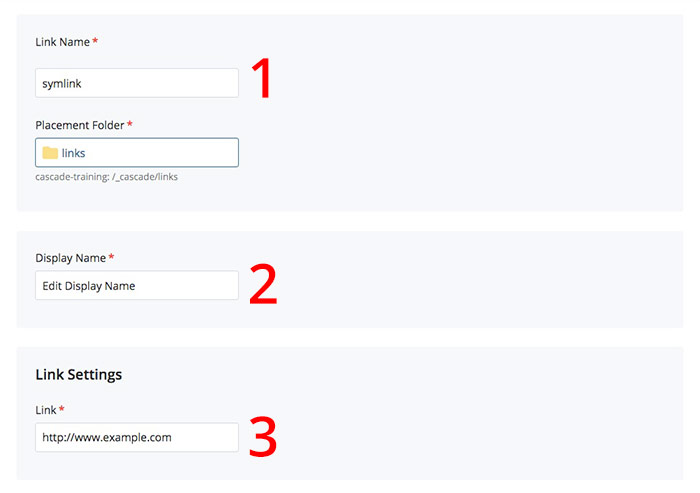 Click the submit button and the link is created in the links folder.  If you want this to be part of a left menu, now you can move it to the folder where it should be, and then reorder the list if needed.