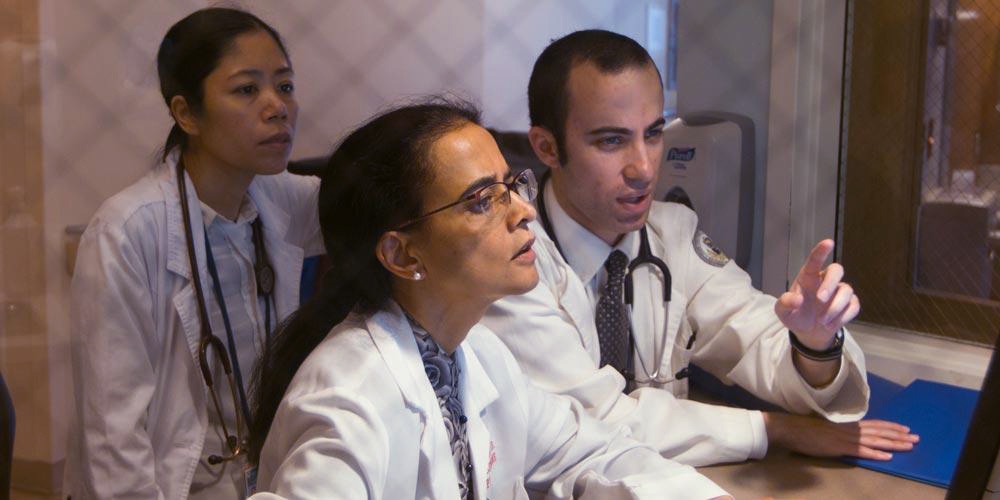 Dr. Robert Carhart MD, FACC
Program Director
Lisa Schirtz-Carroll BS, C-TAGME
Fellowship Administrator
Cardiology Fellowship Program
Upstate Health Care Center
5th Fl.
90 Presidential Plaza
Syracuse, NY 13202
Google Maps & Directions
Phone:
315 464-9572
Fax:
315 464-5985
Name:
Lisa Schirtz-Carroll BS, C-TAGME, Program Administrator
Email:
schirtzl@upstate.edu
The Division of Cardiology offers three-year clinical fellowships. Clinical experience includes opportunities to observe, manage, and judge the effectiveness of therapeutic programs in a wide variety of adult and pediatric cardiovascular disorders.
Fellows are given progressive responsibility for the long-term care of acute and chronically ill patients on an inpatient and outpatient basis. Fellows will also have an opportunity to participate in research projects for at least 6 months of their training. These research experiences can consist of basic or clinical research projects or both. All research project designs must first be discussed with and approved by the fellowship director. Each fellow participating in a research project will be expected to present his or her data in a formal conference setting within the Division of Cardiology. Presentations at local or national meetings and/or submission of manuscripts will be supported and encouraged.