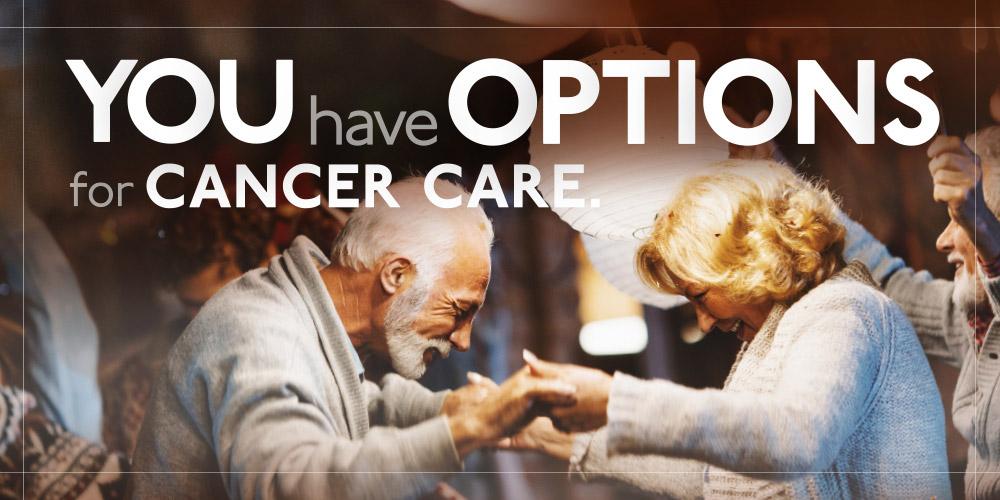 You have more options for the most personalized care. All in one place.
If you're facing a diagnosis of cancer, our expert teams at the Upstate Cancer Center are there to diagnose, treat and support you and your family every step of the way. Let our multidisciplinary teams help guide you through the options available for the most personalized care available for your cancer.
As part of a medical university, Upstate offers:
A team dedicated to your type of cancer
Together, your multidisciplinary team will review your case and make the best, most personalized recommendations, based on your needs. Each team has experts with years of experience, and many who are nationally-recognized in their field. For many cancer types, our team meets with a molecular tumor board to make the most informed treatment decisions for personalized medicine.

Physicians from a variety of specialties work collaboratively, including:
Leading treatment and technology
Treatments offered at Upstate are the same as those offered at the nation's most recognized cancer centers. Upstate is a high-volume center for many surgical procedures and offers technology found nowhere else in the region. Patients may request a second opinion at Upstate at any time.
Care for patients of all ages
In addition to comprehensive care for adults, Upstate is the only provider for children with cancer in the region. The Waters Center for Children's Cancer and Blood disorders, located within the Cancer Center provides patient and family centered care, all in one space, dedicated to kids. Our providers follow patients who require an emergency or hospital stay at Upstate Golisano Children's Hospital, if needed.
More choices for clinical trials
Upstate Medical University offers more clinical trials (advanced and novel treatment) than any other facility in Central New York.