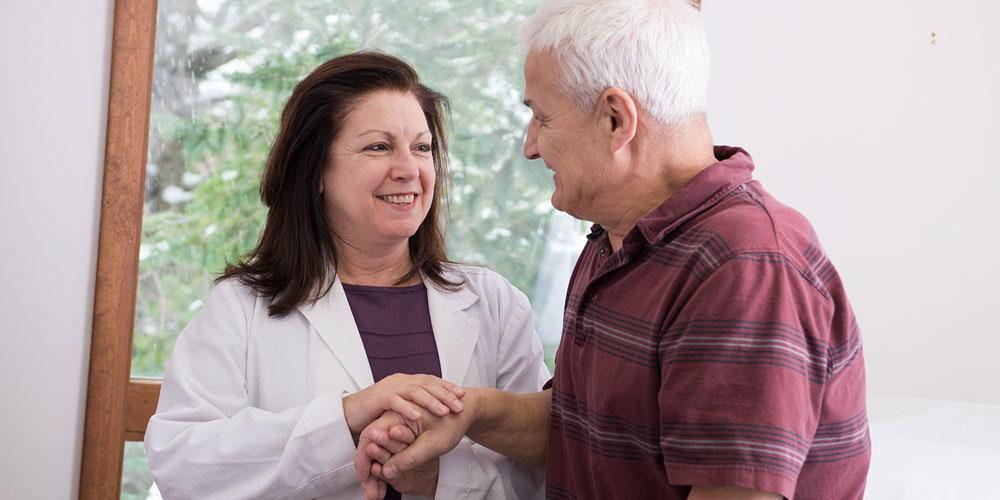 From the moment you reach out to us, we are here to help you. Not only do we offer the most comprehensive cancer treatments in all of Central New York, but we also provide support and information for our patients and families, from facing a diagnosis to treatment options and life after treatment.
Your cancer isn't exactly like anyone else's, and neither is your treatment.
We want you to feel as prepared and informed as possible right from the start. Our doctors, nurses and staff each take a personal approach to treating our patients while offering a warm and caring atmosphere where each individual is treated with respect. We understand the importance of family and spiritual support, so family members are always welcome.
We're here to help you understand your cancer diagnosis and treatment options so you can feel confident in your care.
To Request an Appointment
Contact:
Upstate Connect
Phone:
315 464-HOPE (4673)
OR
toll free 855 964-HOPE (4673)
Email:
info@upstate.edu