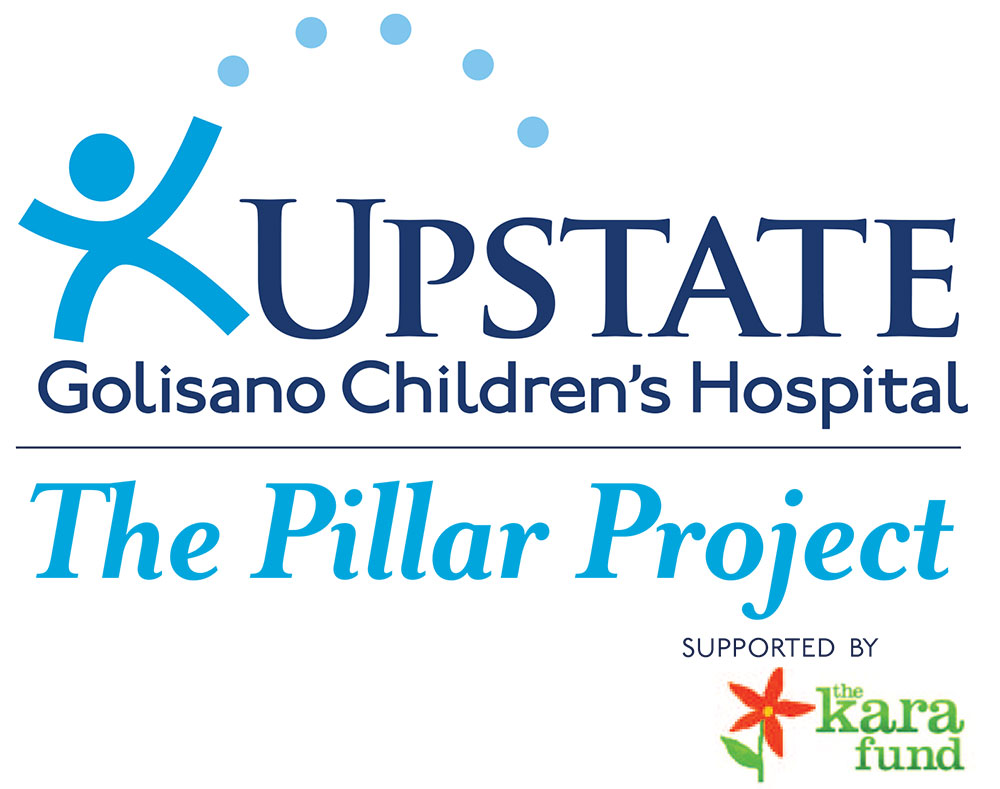 The Kara Fund
The Kara Fund strives to enhance the quality of life of children with life-threatening diseases, and their families, by providing material items, goods and services that offer physical and emotional support for them in their time of distress. We will advocate for pediatric patients and palliative care initiatives where possible and appropriate.
The Kara Fund supports local patient families through The Pillar Project, NICU Program for Overnighters, Comfort Care Program, Home Care Program, and Family Care Program.
The Kara Fund is the primary support of the CHOICES Pediatric Palliative Care Program. The Kara Fund shares the spirit and love that Kara MacDougall exuded every day.
This organization strives to enhance the quality of life of children with life-threatening diseases and their families through many programs (thekarafund.org/programs), including the following:
Always Love Photography
Always Love is a nonprofit organization founded by Jennifer Phillips of Root and Wander Photography, which gives parents photos to remember their children by.
Smallprint Memory Treasures Program
Through the Crouse NICU, the Smallprint Memory Treasure Program offers the opportunity to create personalized handprint and footprint jewelry for the loved ones of infants with life-limiting illness in the Neonatal Intensive Care Unit at Crouse.
The Family Care Program
The Family Care Program through The Kara Fund offers direct support to families in crisis with a seriously ill child.
CHOICES Families & Loved Ones Facebook Group
CHOICES Families & Loved Ones Facebook group is for the families and loved ones of children who have received care at any time from the CHOICES Pediatric Palliative Care Team at Upstate Golisano Children's Hospital. We keep families up to date on events and news through this group. Families and loved ones may connect with others in this group, though it is not required.
Upstate CHOICES Loving Caregiver Support Group and Bereaved Caregivers Support Group
These groupes meet over Zoom on a monthly basis. These are informal virtual meetings that allow parents and caregivers with shared experiences to connect and support one another. If you are interested in these groups, you can email Majeskij@upstate.edu to request to be added to the email and/or text notification lists to receive the links. There is no cost to these groups and they do not require formal registration.
The Pillar Project
The mission of The Pillar Project is to promote medical coping and bereavement support by providing individualized books and resources that honor and support patients and their loved ones affected by the child's serious illness or by grief. Through The Pillar Project, we hope to offer helpful information, resources, and opportunities to enhance communication and coping during difficult times.
This program is graciously funded through The Kara Fund and extends to supporting parents/caregivers, siblings of all ages, grandparents, and other close family members and loved ones who may benefit from these resources.
Jill Majeski, PsyD
Founder, The Pillar Project
Reading Resources
Expand all
Kids & Teens Medical Coping
Parenting
Sibling Medical Coping
Special Needs Siblings
Kids' Anticipatory Grief
Adolescent & Young Adult Grief
Kids' Grief
Pregnancy & Infant Illness
Parent & Caregiver Grief
Coping with Sickle Cell
Advanced Directives
Journals
Online Resources
Expand all
Caregivers Support
Grief Centers
Perinatal & Neonatal
Family Bereavement Activities