Irene Cherrick, MD
Medical Director, Founder
Dr. Cherrick is an Associate Professor in the Department of Pediatrics at Upstate Medical University and is the founder and medical director of the CHOICES Pediatric Palliative Care Program. Dr. Cherrick is board certified in both Hospice & Palliative Care Medicine and Pediatric Hematology/Oncology. She provides specialized medical care for families of pediatric patients who have complex medical needs with her expertise in pain and symptom management, particularly for children with significant neurological impairment and all aspects of pain. Her interests within Pediatric Palliative Care include perinatal palliative care and care of patients with Trisomy 13 and Trisomy 18. She has experience working extensively with various community agencies providing medical care and care coordination for children and their families.  
---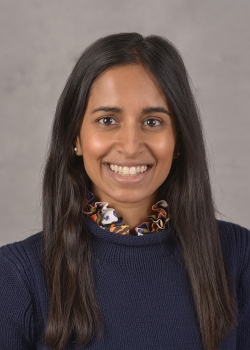 Nusrat Zaman, MD
Physician
Dr. Zaman is a Pediatric Hospitalist and member of the CHOICES team. As a hospitalist since 2013, she has cared for a wide range of infants and children with complex medical needs and found that a number of patients she cared for would benefit from Palliative Care, whether it be goals of care discussions, symptom management, or other specialty supports.  After working at Vanderbilt and moving back to Upstate, NY in 2018, she was grateful to be able to join the CHOICES team to help provide this important aspect of care to children and their families.
---
Sara Fisher, NP
Nurse Practitioner
Sara Fisher is a Pediatric Nurse Practitioner with the CHOICES team. She has 16 years of nursing experience including Pediatric Hematology/Oncology, Hospital Medicine, and Palliative Care. As an advanced practitioner, she plays an important role by managing symptoms and guiding families through the complex situations during hospitalizations and care at home.
---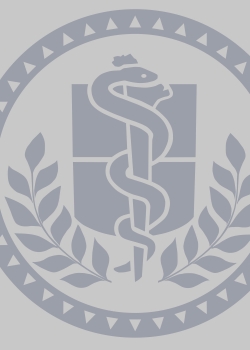 Gail Nolan, RN, CPHON
Registered Nurse
Gail is the registered nurse with the CHOICES team. She provides specialized care to children and families during their outpatient clinic visits and supports families with navigating their medical needs. 
---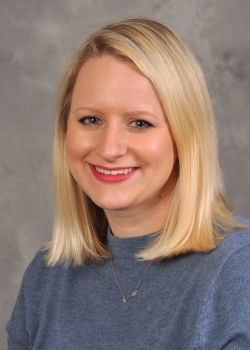 Jill Majeski, PsyD
Pediatric Psychologist
Dr. Majeski is a pediatric psychologist offering psychological services to children receiving pediatric palliative care and their families. This includes providing support for children and their families, non-pharmacological management of pain, enhancing medical coping, and bereavement support. Dr. Majeski is the developer of The Pillar Project, which is a program supported by The Kara Fund that offers supportive books and resources for patients and their support system who are impacted by a child's serious illness or by grief.
---
Additional supports for patients are available through the hospital and outpatient clinics, including social work, child life, art therapy, spiritual care, case management, education, speech-language pathology, physical therapy, and occupational therapy.