The Thoracic Oncology Program (TOP) at the Upstate Cancer Center has a multidisciplinary team of physicians from multiple specialties to give our patients the most comprehensive treatment available. Each member of this team brings a special expertise. The coordinated efforts allow for a well thought-out and streamlined diagnostic and treatment plan.
---
Medical Director
Jason M. Wallen, MD, MBA,
FACS, FCCP
Associate Professor of Surgery
Medical Director Emerita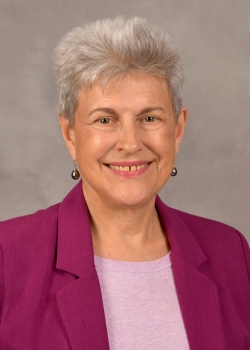 Leslie J Kohman, MD, FACS
Distinguished Service Professor of Surgery
---
Note: While the physicians pictured below represent the core team, patients may be seen by other members of each specialty.