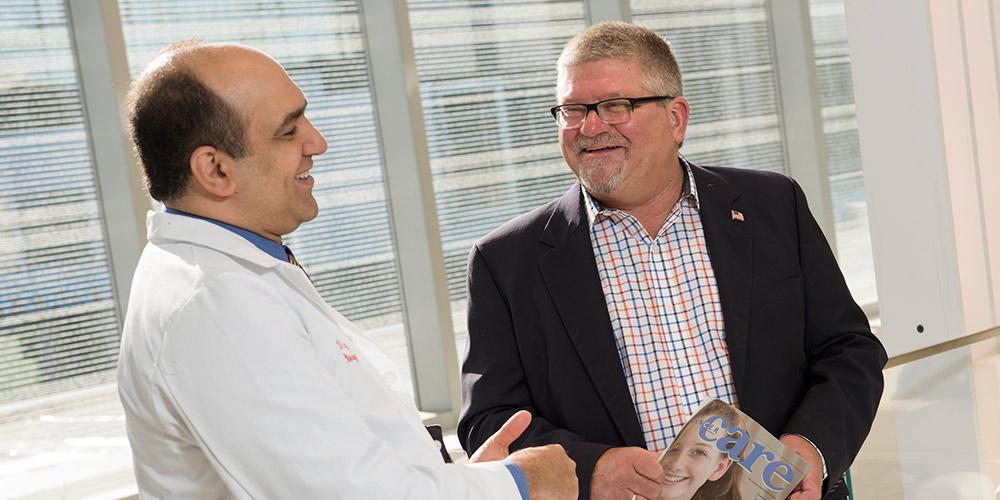 Thyroid Cancer Program
Upstate Cancer Center
750 East Adams Street
Syracuse, NY 13210
Google Maps & Directions
Phone:
855 964-8224
The Upstate Thyroid Cancer Program provides comprehensive care to patients with all types of thyroid cancer.

The team consists of:
Endocrinologists
Thyroid Surgeons
Nuclear medicine physicians
Oncologists
Pathologists
There are outpatient sessions in which an endocrinologist and thyroid surgeon see patients together to determine the best treatment option for each patient. Nuclear medicine physicians and pathologists are available for immediate consultation. We hold a monthly interdisciplinary conference to discuss the management of patients with thyroid cancer and other thyroid diseases.
Learn More About Your Cancer
---