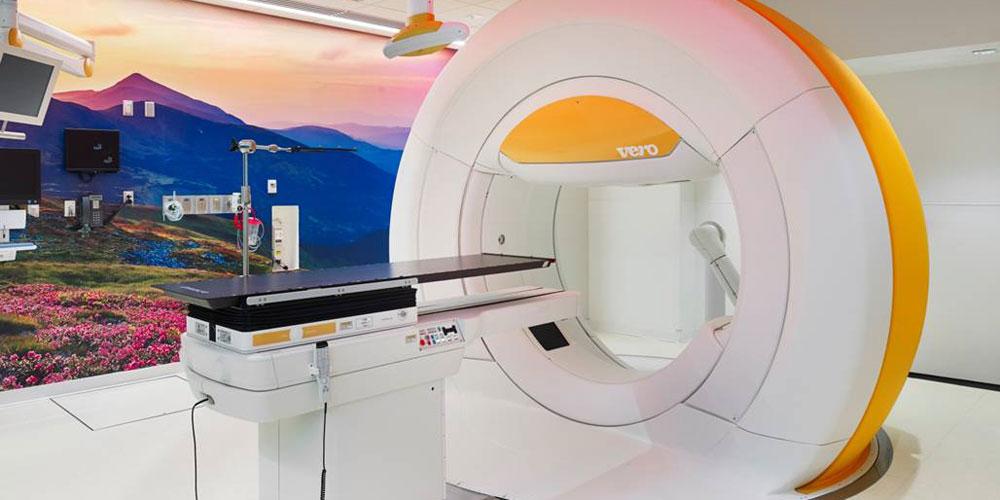 Should a patient need treatment, Upstate's Prostate Cancer Program has the latest and most advanced technology available in the region.
Upstate utilizes the only 3-tesla MRI in Central New York, which provides excellent visualization of the prostate.
In a process known as fusion MRI ultrasound biopsy, different sources of information from technology such as the 3-tesla are fused together allowing for more precise diagnosis.
Upstate is also home to the region's only Philips UroNav Fusion MRI platform. Once an area of suspected prostate cancer is pinpointed, the UroNav uses a sophisticated software algorithm that fuses the ultrasound and MRI information, providing an overlay to guide needle biopsy to within a few millimeters of accuracy.
The Upstate Cancer Center houses the next generation of advanced radiotherapy technology with Varian TrueBeam and Vero SBRT. Vero, available at only three locations in the United States, offers unsurpassed precision with built in 3D imaging along with 4D therapy – the ability to track and follow tumors. These latest radiotherapy options bolster Upstate's existing stable of treatment technology that includes Tomotherapy, Calypso, and RapidArc – giving Upstate the greatest depth and breadth of radiotherapy treatment options in the region. Along with Upstate's real-time prostate brachytherapy (seed implant) program, these advances allow customized treatment for every patient – with the hope of greater cure rates and fewer side effects.