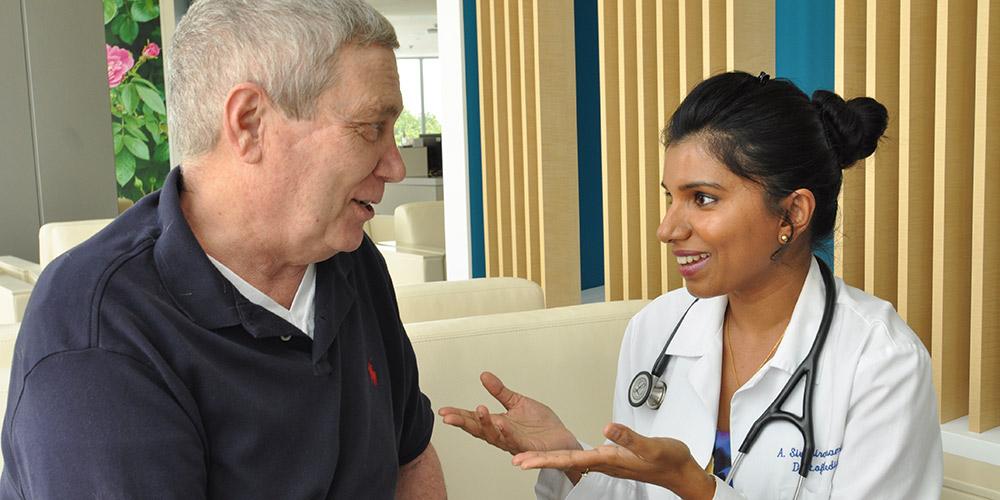 Melanoma & Skin Cancer Program
Melanoma & Skin Cancer Program
Location:
Upstate Cancer Center
750 East Adams Street:
Syracuse, NY 13210
Whether you have a suspicious spot or skin cancer diagnosis, you'll receive prompt, fully coordinated diagnosis and treatment and the most advanced options available from our multi-disciplinary team. Your team includes physicians specializing in:
Dermatology
Surgery
Otolaryngology
Medical Oncology
Radiation Oncology
Plastic Surgery
Most patients can be seen within a week of referral, and you'll be guided by a member of our team that can coordinate all appointments, with each specialist as needed.
Tumor Board
The Tumor Board is comprised of physicians from the aforementioned divisions and departments who meet regularly to review Melanoma and skin cancer cases in a multi-disciplinary fashion. The team welcomes cases from other physicians and patients seeking initial review or second opinion.
---
To learn more about the Melanoma & Skin Cancer Program, read the article Team tackles complex skin cancers from the Spring 2017 issue of Cancer Care magazine.