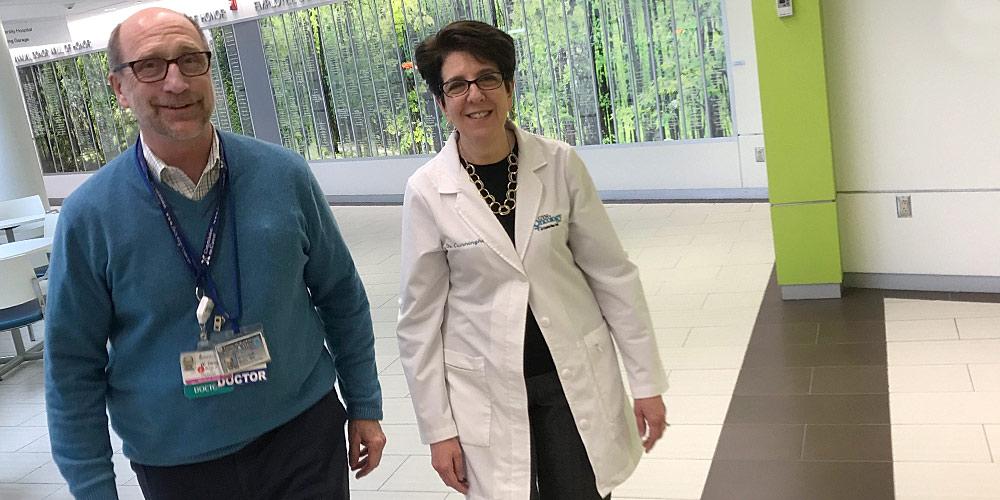 Gynecologic Cancer and Gynecology Oncology Program
Gynecology Oncology Program
Madison-Irving Medical Center
Suite 204,
475 Irving Avenue
Syracuse, NY 13210
Map & directions
Phone:
315 634-4112
The division of Gynecologic Oncology provides comprehensive care for women with gynecologic malignancies. Women with known or suspected cancers of the female genital tract (vulva, vagina, cervix, uterus, fallopian tube, ovary), are offered a full range of diagnostic and therapeutic options, including radical surgery, radiation therapy, and chemotherapy, as well as newer options, such as laparoscopic surgery and home chemotherapy when appropriate.
Through our participation in the National Cancer Institute's Gynecologic Oncology Group, patients have access to the latest developments in therapy, including the opportunity to participate in both regional and national clinical trials.
Our comprehensive approach includes exceptional nursing support for both inpatients and outpatients as well as access to a full range of supportive services including:
Nutritional and psychological counseling
Ovarian cancer risk assessment for patients with possible Familial Ovarian Cancer Syndrome includes full discussion of screening tests and options, with availability of:

vaginal ultrasound, CA-125 testing
genetic testing for BRCA-1 and BRCA-2
Laparoscopic prophylactic oophorectomy is offered for those at extremely high risk
Learn More About Your Cancer
These resources, put together by librarians in our Health Sciences Library, will help you learn more about your cancer so you can make informed decisions about your care and treatment.
---