The Office of Campus Activities and the Sports Committee of the Campus Activities Governing Board are responsible for coordinating all intramural sports programs for the SUNY Upstate Medical University Community.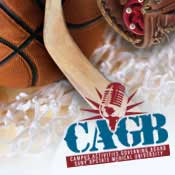 QUESTIONS?
All questions regarding
intramural sports leagues
should be forwarded
to the Office of
Campus Activities,
UB, CAB, by calling
464-5618 or by email
campact@upstate.edu
The Campus Activities Office is interested in promoting any sports leagues that generate interest to the Upstate Community. All Intramural League Information is subject to periodic revision.

SUNY Upstate utilizes the IMLeagues website to coordinate and facilitate the intramural sports leagues. The website allows for a more streamlined approach to signing up and participating in the various leagues offered. Upstate students and CAB Members will be able to create personal and team profiles, invite friends to join their team, draft free agents, and have access to up-to-the-minute scores and standings. For more information visit the Upstate homepage on the IMLeagues website. If you have any problems with the website, contact the Office of Campus Activities.