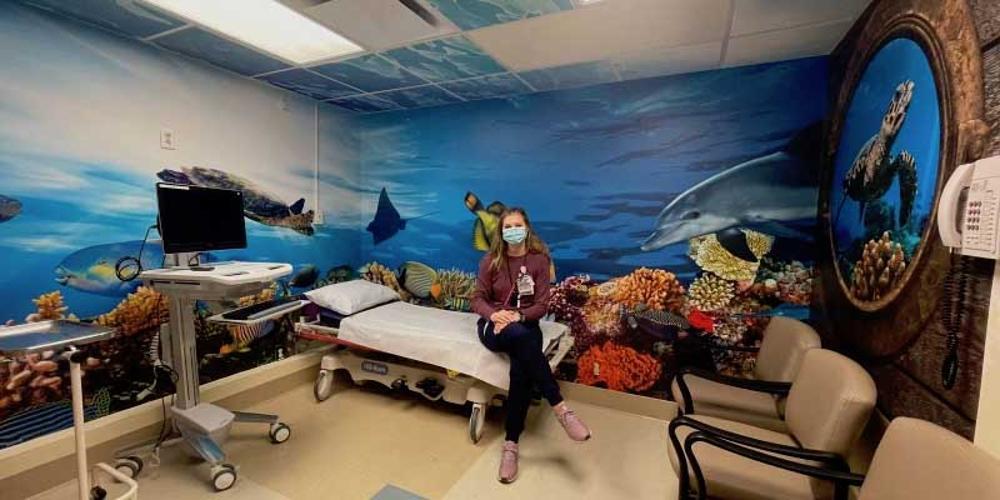 The Child Life Program at Upstate Golisano Children's Hospital helps young patients cope with their fears and anxieties by offering pre-operative sessions and therapeutic activities that are tailored to meet their social, emotional, and developmental needs.
Children are provided with the opportunity to continue normal development and to recover from the emotional and physical effects of illness. Familiar activities such as play, art, music, school, and socializing with peers are offered to help young patients cope more effectively with the often overwhelming world of the hospital.
Burn Clinic Preparation
Below is information to assist you and your child during your transition to the burn clinic. These documents allow you and your child to prepare for their first visit, in hopes to reduce stress and anxiety related to medical encounters.
Preparation Book QR Code:

Children of Adult Patients
Family Education
Below is information to help you, your child and family to have a better understanding of your medical care with the burn team. These documents may provide you with tips and tricks to have the most success at helping your child cope throughout their journey as a burn survivor.
Inpatient Resources
Below is information to help prepare you and your child for a successful hospitalization.
Inpatient Preparation Book QR Code: