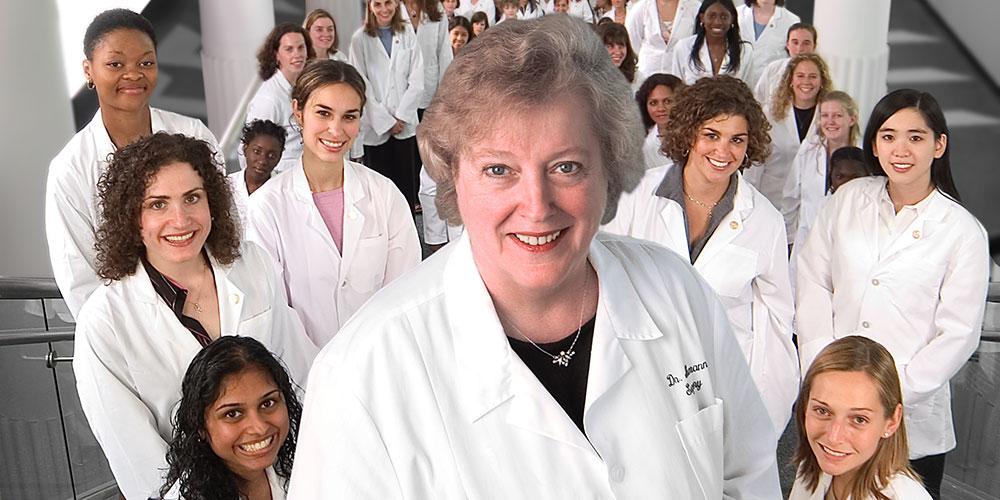 A Pioneer for Women
The Comprehensive Breast Care Center was started over twenty years ago by Dr. Patricia J. Numann. The Center was developed out of what Dr. Numann felt was a need for women in the community to have a dedicated comprehensive compassionate center to receive personalized breast and breast cancer care. Since its creation in 1986 the Center has seen more than 14,000 patients and 2,000 breast cancer patients.
With the retirement of Dr. Numann, University Hospital has renamed and dedicated her Comprehensive Breast Care Center. In an effort to more adequately reflect her accomplishments and legacy as a prominent endocrine surgeon as well as one of CNY's most well known breast surgeons, the center was recently re-named the Patricia J. Numann Breast and Endocrine Surgery Center in 2007.
The Academic Difference
Known as an outstanding and motivating educator, Numann has received numerous honors for her teaching, including the (Upstate) President's Award for Excellence in Teaching. As part of the SUNY Upstate Medical University, the Patricia J. Numann Breast & Endocrine Surgery Center participates in educating and mentoring students, residents, and fellows learning about breast disease and breast cancer. Studies have actually revealed a superior level of care, with better outcomes, at teaching centers such as ours.