Breastfeeding (Lactation) Medicine Program
Upstate University Hospital's Breastfeeding Medicine Program offers evaluation and support for families coping with lactation difficulties including:
Difficult or painful latch
Breast lump or mass
Breast or nipple pain
Breast engorgement
Nipple or breast skin trauma (damage) associated with latching or milk expression
Milk supply concerns
Slow or low infant weight gain
Breast "refusal" by infant
Induction of lactation in a non-birth parent
Questions regarding the use of medications or medical procedures during lactation
Complex, individual breastfeeding/lactation issues
We're Here for You
Whatever your concern, and wherever you are in your breastfeeding journey, our program focuses on bringing a caring and evidence-based approach to help you reach your own goals for human milk feeding.
For phone consultation, or to schedule an appointment with the Breastfeeding Medicine Program, call 315-464-MILK (315-464-6455).
Both self-referrals and referrals from medical providers are welcome. We are pleased to accept patients regardless of infant birth location. Our services are typically covered by your health insurance.
Our outpatient office is located at Community Hospital Physician Office Building South, 4900 Broad Road, Suite 1D in Syracuse.
Breastfeeding Frequently Asked Questions answered (CDC)
---
Breastfeeding Medicine Providers
Jayne R. Charlamb, MD, FACP, FABM, IBCLC – Director
A native of Syracuse and graduate of Cornell University and the University of Rochester School of Medicine, Dr. Charlamb is a Fellow of both the Academy of Breastfeeding Medicine and the American College of Physicians. She is Board Certified in Internal Medicine and also a Board Certified Lactation Consultant (IBCLC).
Michele Dwyer, RN, IBCLC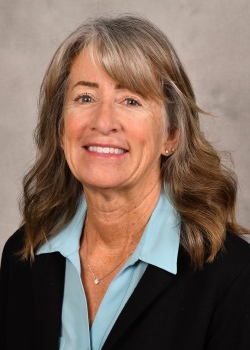 Michele Dwyer, RN,
IBCLC
Michele Dwyer has over 30 years of experience in maternal-child healthcare nursing. She has been a Board Certified Lactation Consultant (IBCLC) since 2011, and joined our program in 2017.
Kathleen Tindall, FNP-C, CLC, CBCN, CGRA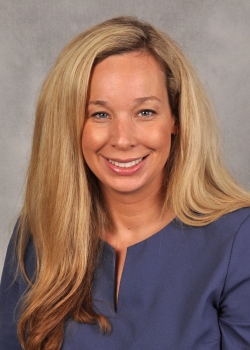 Kathleen Tindall, FNP-C,
CLC, CBCN, CGRA
Kathleen ("Katie") Tindall is a Central New York native who brings over 10 years' experience in the field of breast health to our program. Katie is a family nurse practitioner, a certified lactation counselor, and is in the process of becoming a Board Certified Lactation Consultant (IBCLC).