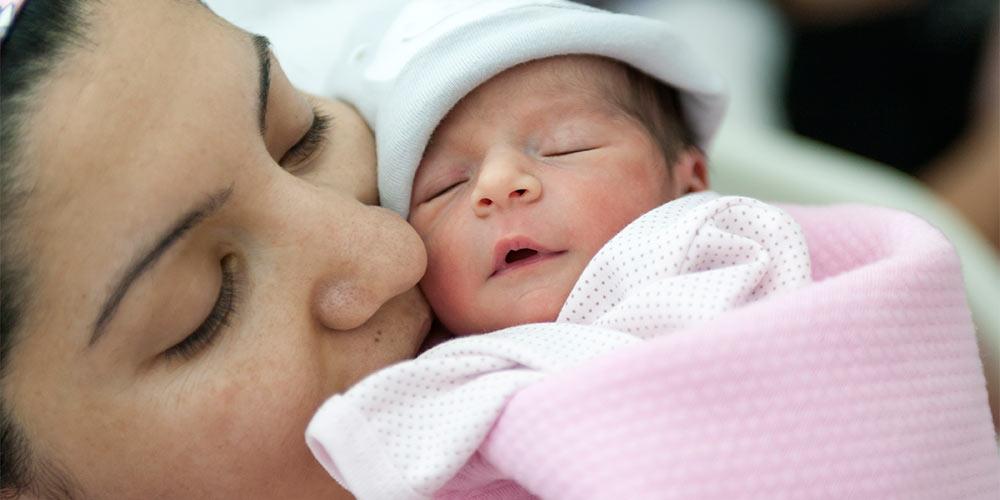 Options
The Upstate Family Birth Center offers a safe, comfortable place to welcome your baby into the world. We work with you and your provider to provide the birth experience you seek, and further support you with team members including physicians, midwives, neonatal practitioners, specialty-trained nurses, and anesthesia.
While in labor, you will be placed in one of six, spa-like private birthing suites, that all feature state-of-the-art birthing beds. Each room has a spacious bathroom, complete with a Jacuzzi tub.
For those who would like to experience natural childbirth using alternative pain management, our skilled obstetricians and certified nurse-midwives offer various options including birthing balls, hydrotherapy, and welcome coaching by doulas.
Among pain relief options, we offer nitrous oxide use for labor and delivery pain relief. Nitrous oxide is self-administered, easy to use, fast-acting and has no lasting effect on mom or baby. It also does not interfere with breastfeeding.
Upstate's Family Birth Center team is highly skilled in handling routine as well as complicated deliveries. Should challenges arise, the Center is equipped with surgical delivery rooms for Cesarean deliveries.
Monitoring Your Baby
As fetal monitoring may be necessary in labor, the center's monitors are waterproof and portable, allowing for close observation even while the mother walks or uses the Jacuzzi. Specialized obstetric anesthesiologists are available to provide an epidural or other forms of anesthesia customized to the mother's pain-control preferences. The mother-baby staff is ever-ready to assess your newborn and assist you in learning how to care for your baby.