Dearing Writing Award: Submission Guidelines
Submissions deadline:  March 9, 2020
Awards Ceremony:  April 22, 2020
Open to Upstate students, faculty/employees only!
Subject matter is open
LIMIT: 1 entry per person
Maximum 2,000 words, double-spaced for prose
Maximum 4 poems for poetry
Student winners receive cash awards
Faculty/staff receive gift certificates
Winning entries receive consideration for publication in The Healing Muse
Submit 2 copies, double-spaced; one copy has a title page with name, address and telephone number. Indicate college and class for students, department for faculty/employees. The second copy has title page only (no identifying information).
Mail submission to: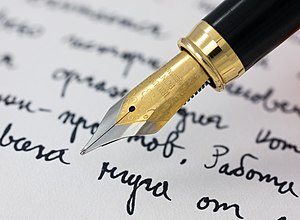 Deirdre Neilen
Center for Bioethics and Humanities
618 Irving Ave.
Syracuse, NY 13210

or email submission to: musolina@upstate.edu
For more information, call 315.464.8464