Artist's Bio
So how does an English major, who has been writing poetry for twenty years, segue into the art of photography?
Images, of course.
I have taken (and imagined) thousands!
Floral portraiture is my passion -- possibly because flowers are so patient and beautiful and offer such a wide range of emotion. I would go so far as to say flowers can heal. Why else do we send these lovely gifts of nature to those who are ill. . .
My formal training has come from books such as: The Art Spirit by Robert Henri; About Looking by John Berger; and The Educated Imagination by Northrup Frye. In addition to these books on art, I find great pleasure in absorbing the work of master photographers to see what works and why.
About ten years ago on a whim, I took one of my photos (red maple leaves) into a local art gallery.
"What do you think? I asked the owner.
With a curious smile she replied, "Have you any more?"
Within a month I had my first gallery appearance. When the call came that a collection of my poetry had been accepted for publication, Paragon added that they'd like to include some of my photos.
And so it has come to be that over one hundred of my images have found their way into print. Five years ago, I discovered The Healing Muse, and found a home for my photos and my philosophy. Rare indeed.
Joyful Agapanthus (Vol. 10)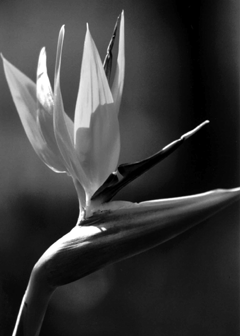 Bird of Paradise (Vol. 6)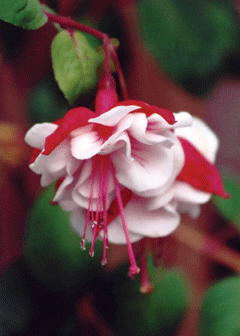 Fuchsia (Vol. 6)
Holding a Heart (Vol. 8)
Pin Cushion (Vol.9)
Bouquet (Vol. 6)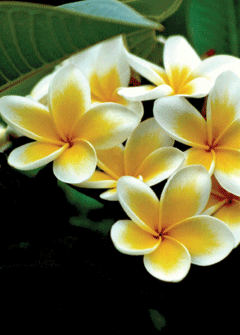 Plummeria Cluster (Vol. 7)
Peace with Moon and Trees