The Healing Muse is the annual journal of literary and visual art published by SUNY Upstate Medical University's Center for Bioethics & Humanities. We welcome fiction, poetry, narratives, essays, memoirs and visual art, particularly but not exclusively focusing on themes of medicine, illness, disability and healing.
Have a question for the staff of The Healing Muse?  
Call 315.464.8464 or email hlgmuse@upstate.edu 
                            Introducing Volume 20
                     An Interview with Deirdre Neilen      
             
Editor Deirdre Neilen discussed the new volume of The Healing Muse during an interview with Amber Smith, host of HealthLink on Air. The publication marks 20 years of The Muse and features a section dedicated to poems about the pandemic.
To listen to the full interview, visit: https://www.upstate.edu/hloa/2020/110320-neilen-interview.php
For an archive of past readings of selections from The Muse, visit: https://www.upstate.edu/hloa/all.php?category[0]=The%20Healing%20Muse          
                                         
 HealthLink On Air airs every Sunday on NPR station WRVO.  
      The Healing Muse
(Vol. 20) Launch Party
       Come join us for our Launch Party to celebrate...20 years of The Muse

WHEN: WEDNESDAY OCTOBER 28,  4-5 PM,
WHERE: Zoom
If you wish to attend, you will need to register.
To register for the event, contact our Managing Editor, Andrea Musolino at musolina@upstate.edu. She will send you the link.


Open to all
Cover art: Early Spring Dawn, by Karen J. Burns
Announcing Round & Ripe & Wise !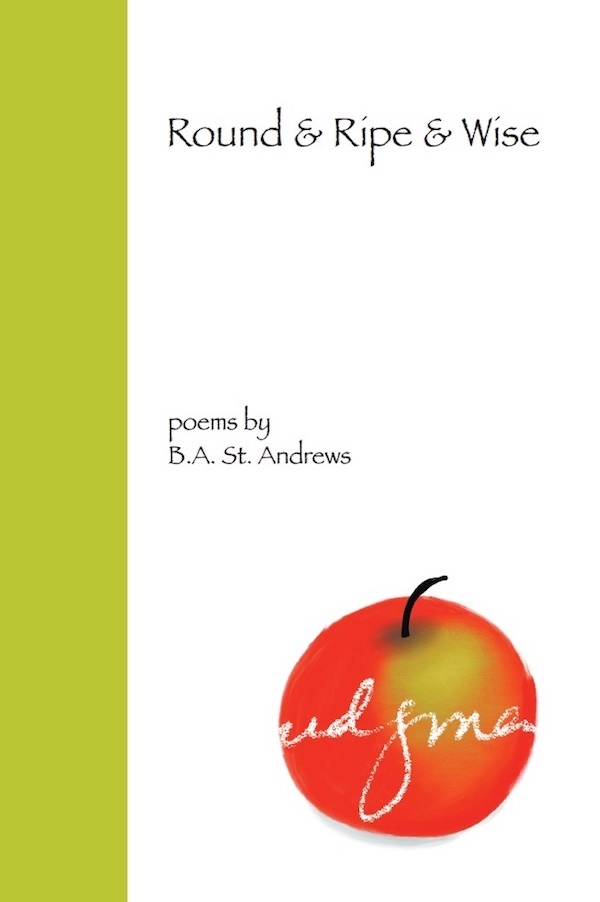 B.A. St. Andrews, founding editor of The Healing Muse, was an accomplished poet. Before her untimely death in 2003, she published over 200 of her poems in leading magazines and literary and medical journals. This collection includes unpublished poems alongside ones familiar to her readers, as well as some of the art that inspired hers. 
Each person who donated to, was featured in, or purchases The Healing Muse, Volume 18, will receive one complimentary copy of Round & Ripe & Wise.  Additional copies can be purchased here. 
---
Questions? Please email us at The Healing Muse : hlgmuse@upstate.edu
Join our email list: hlgmuse@upstate.edu
Follow us on Twitter @

Like us on Facebook @