Our Metabolic and Bariatric Surgery Program is the longest-established in Central New York and has a proven track record of providing great care to patients. Upstate is accredited by MBSAQIP.
Our comprehensive practice is located at Upstate Community Hospital and the program's team members work together to provide every patient with compassionate, personalized treatment.
---
Surgeons and Clinical Providers
Lauren A Rabach, MD
315 464-3322
Diseases/Specialties/Treatments:
General Surgery; Bariatric Surgery; Achalasia; Diaphragmatic Hernia; Esophageal Dysmotility; Gallbladder Disease;
more
Education:
Drexel University College of Medicine, Philadelphia, PA
---
Karen Schiff, NP-C
315 464-1800
Diseases/Specialties/Treatments:
Colon and Rectal Surgery; Acute & Chronic Diseases and Conditions in Adult Patients; Colon and Rectal Cancer; Colorectal Cancer Diagnosis; Colorectal Cancer Treatment
---
Registered Dieticians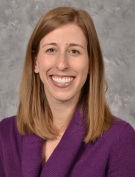 Julia Standish
RDN, CDN
---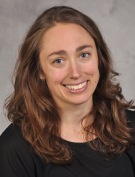 Carrie Garvin
RDN, CDN, CNSC
---
Coordinators
Nickole Terek
MSN, RN-BC Nurse Manager
---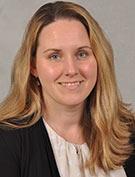 Jacquelyn Turner
BSN RN Bariatric Program Coordinator
Clinic Team Leader
Rachel Sellin
Bariatric Clinic Team Leader
Our Locations
Most of our bariatric surgeries are done at Upstate Community Hospital. All of your clinic appointments as well as the information sessions are also held at Upstate Community Hospital. Our clinic is located in Suite 2B in the Physicians Office Building (POB North), which is adjacent and connected to the parking garage at Upstate Community Hospital.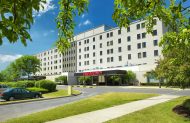 Bariatric Surgery at Community Hospital
Upstate Community Hospital
Map & directions
POB North, 2B
4900 Broad Road, Syracuse, NY 13215
Phone:
315 492-5036
Fax:
315 492-5973
Office Hours:
8:00am-4:30pm
---