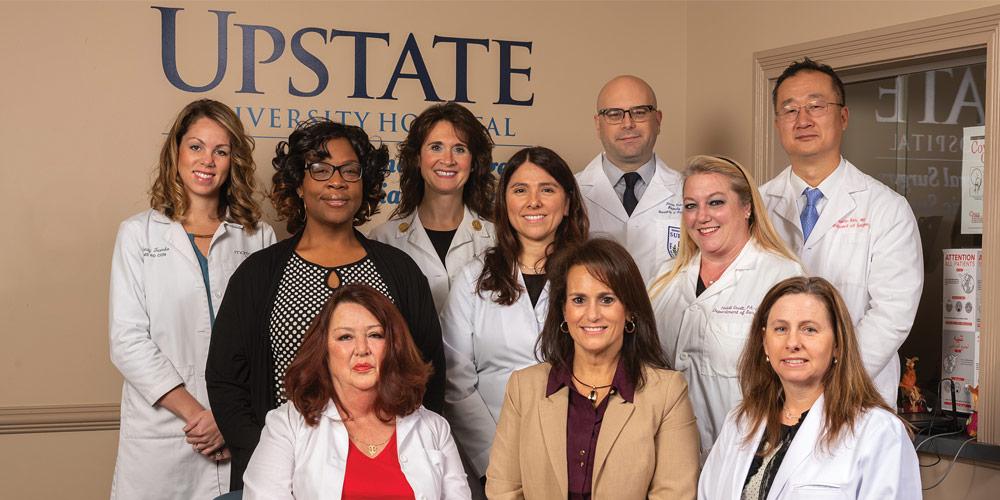 Our Metabolic and Bariatric Surgery Program is the longest-established in Central New York and has a proven track record of providing great care to patients. Upstate is accredited by MBSAQIP.
Our comprehensive practice is located at Upstate University Hospital's Community Campus and is led by Flavia Soto, MD, who is fellowship-trained in bariatric surgery. The team members below work together to provide every patient with compassionate, personalized treatment.
---
Surgeons and Clinical Providers
---
---
---
---
---
---
Registered Dieticians
Kristy Trumbo, MS, RD, CDN
Julia Standish, RDN, CDN
Coordinator
Casy Hammerle, MS, RN, CBN
Our Locations:
Most of our Bariatric surgeries are scheduled for Upstate Hospital on the Community Campus. All of your clinic appointments as well as the information sessions are also held on the community campus. Our clinic is located in Suite 2B in the Physicians Office Bldg. (POB) north which is adjacent and connected to the parking garage on the Community Campus.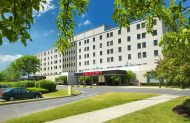 Bariatric Surgery at Community Campus
Upstate University Hospital - Community Campus
Map & directions
POB North, 2B
4900 Broad Road, Syracuse, NY 13215
Phone:
315 492-5036
Fax:
315 492-5973
Office Hours:
8:00am-4:30pm
---