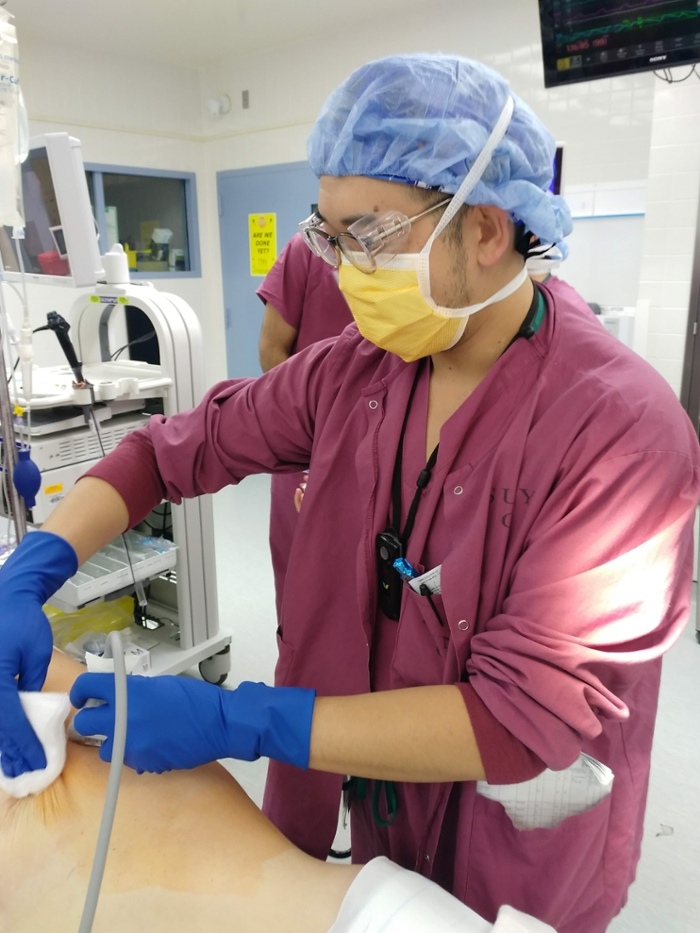 Categorical PGY1 Year
Being implemented for the first time this year, our redesigned PGY1 year aims to give first year residents a solid foundation in anesthesiology from the moment they join our program. Their time will be evenly split between anesthesiology, surgery, and internal medicine rotations.
The goal of this initial year is to set residents up for success so they can hit the ground running upon entering their CA-1 year.
CA-1 Year (PGY-2)
During the CA-1 year, emphasis is placed on airway management, monitoring, life support and the basics of anesthesiology. Under faculty guidance, residents are given progressive responsibility for the selection of anesthetic agents and techniques, as well as for the total anesthetic management of complex operative procedures.
CA-2 Year (PGY-3)
In addition to training received in their first year of residency, CA-2 residents are afforded an appreciation for the expanding role of the anesthesiologists outside of the operating room; e.g., rotations in our active pain service. Here, management of patients with acute and chronic pain enriches the resident training experience. Subspecialty rotations include orthopedic, pediatric, neurosurgical, cardiothoracic and ambulatory anesthesia. Requirements for training in Intensive Care are satisfied in this year. Throughout residency training, regional anesthesia and fiberoptic intubation techniques are utilized whenever appropriate.
While a large portion of training is done at Upstate Medical University Hospital, rotations at the adjacent Veterans Administration Medical Center, Crouse Hospital (a private local hospital), and Brigham and Women's Hospital in Boston provide opportunities for a complete learning experience.
CA-3 Year (PGY-4)
Our senior residents are assigned the most complex anesthetic procedures and critically ill patients. Responsibility for clinical management will be increasingly shifted to the individual resident according to their abilities. Our emphasis is on advanced clinical anesthesia, focusing especially on a resident's specialty of choice.
After completion of Anesthesia Residency training, residents interested in Pain Management may apply to our one year Pain Fellowship program.