Neuroanesthesia Fellowship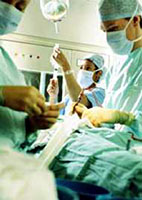 Upstate Medical University offers a one-year comprehensive program in neuroanesthesia in a tertiary care setting. University Hospital offers a full array of neurosurgical specialty and operative cases, which are ideal for candidates with further interest in neuroanesthesia. Upon completion of the fellowship, the fellow will have been exposed to most types of neurosurgical procedures including pediatric, sterotactic, tumor and epileptic surgery, endovascular as well as awake craniotomies in the neurosurgical patient.
The candidate will spend nine months in the operating room caring for neurosurgical patients. They will have priority in selecting the neuro cases for the day, and can be assigned supervisory roles to residents learning neuroanesthesia as well.
A period of two months is spent in the neurosurgical ICU. The fellow will work under the direction of the intensivist in charge of the NICU. The fellow will be responsible for managing patients medically and as well as preparing patients for upcoming cases in the operating room. Research is also encouraged during this rotation.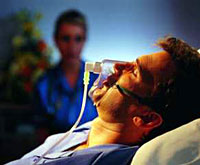 A period of one month is dedicated to understanding and interpreting EEG and evoked potential monitoring. The fellow will work closely with EEG technicians and neurologists in charge of that section.
Active research is encouraged during the fellowship. The fellow is advised to work closely with faculty in the neurosurgery or anesthesia department in developing and publishing scientific articles that further the field of neuroanesthesia. Scholarship and teaching abilities have the full support of the Department of Anesthesiology and Neuroanesthesia attendings.
Inquiries should be addressed to:
Director, Neuroanesthesia Fellowship Recruitment / Selection
Department of Anesthesiology
SUNY Upstate Medical University
750 East Adams Street
Syracuse, NY 13210

Telephone: 315-464-4879
anderssu@upstate.edu