About the Department of Anesthesiology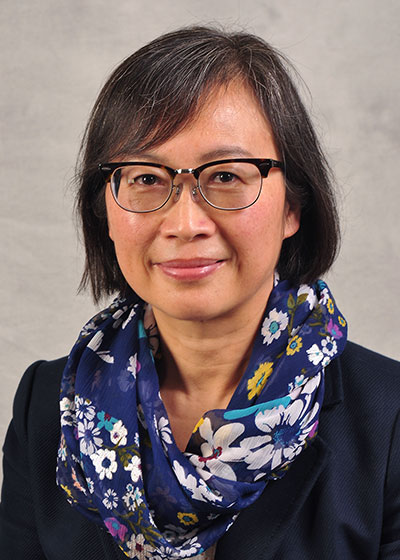 Xiuli Zhang, MD
The Department of Anesthesiology at SUNY Upstate Medical University has a proud history of providing exemplary clinical care and post-graduate education while supporting the continued development of specialized surgical and procedural services at Upstate University Hospital and Upstate Golisano Children's Hospital.
As one of the key clinical departments at SUNY Upstate, our team serves a diverse patient population of adults and children across more than 30 service sites. We deliver care spanning across a multitude of anesthesia subspecialties, including cardiac, thoracic, pediatric, critical care, neuroanesthesia, regional anesthesia, trauma, transplant, and pain management.
Through discussion at regular M&M conferences, we seek to constantly improve patient care by fostering a culture that prioritizes safety and rigorous care evaluation. Our mission is to deliver high-quality care with uncompromising safety standards to all perioperative patients requiring anesthesia services and to train the next generation of clinicians and leaders in anesthesiology.
Education
The education of residents and fellows is a top priority for our faculty. Our residency program predates the creation of the original Residency Review Committee (RRC) in Anesthesiology in 1957 and has been continuously accredited since that time. We have a categorical 4-year program with over 40 residents. In addition, we have a Pain Management Fellowship with 6 fellows.
Our graduates have been practicing in a variety of top academic centers across the nation, including MGH, NYU, U. of Colorado, U. of Washington, Vanderbilt University, and Yale University, to name just a few. A number have achieved positions as division chiefs, program directors of both core anesthesia and subspecialty fellowship programs, and chairs of departments.
Of our graduates who have gone on to private practice, many have also achieved leadership positions such as the chief of anesthesia. This is a strong testament to the quality of the residents we recruit, the excellent training they receive, and the clinical and leadership skills they develop during their time at SUNY.
Research
Research opportunities are also readily available. We collaborate with other departments in the medical center and have notable ongoing research in both general anesthesia and subspecialty fields such as cardiothoracic anesthesia, neuroanesthesia, pain management, pediatric anesthesia, and critical care. Participation of our residents and fellows in basic or clinical research, though not required, is strongly encouraged. Additionally, our state-of-the-art simulation center provides opportunities for our trainees to develop and evaluate their knowledge and skills in essential areas of anesthesia care.
As always, we are fully committed to maintaining a community of diversity and inclusion. Our team of nearly 100 faculty, CRNAs, residents and fellows are proud to represent the Department of Anesthesiology and to be a member of the Upstate community.
Department Chair,
Associate Professor of Anesthesiology