22nd Mystery, Malt & Merlot
Our 2020 Mystery, Malt & Merlot was presented on Oct.19-24 as an online auction to ensure a safe and fun way to offer our signature fundraising event.  The online auction proved a success, raising nearly $45,000 through sponsorships, silent auction, raffles, and donations.
Congratulations to our raffle winners: Amber Gray, winner of our Mystery Basket, and John McCabe, MD, winner of the Diamond Pendant, courtesy of Egon Ehrlinspiel Jewelers.
Key Recipients
Proceeds benefit a Feeding Therapy Room and the Professional Development and Enrichment Fund of the upcoming Golisano Center for Special Needs at Upstate Golisano Children's Hospital. 
In the

 

Feeding Therapy Room, board certified behavior analysts and licensed psychologists will assess and treat a variety of feeding difficulties that can severely impact the health and nutrition of special needs children. The specialists will work to ensure that the child is receiving the right nutrition, eating in an age-appropriate way and given the skills needed to overcome their feeding difficulties.
The Professional Development and Enrichment Fund will support and promote networking, education and research opportunities to enhance the level of expertise and further professional development of faculty and staff at the Center. These opportunities will lead to training in new lines of clinical service to meet the growing needs of the community.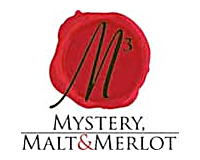 Sponsors
Many thanks to our sponsors, auction donors, and all who support us.
Merlot Sponsors ($5,000)
Summerwood Pediatrics                                                                                       
Zinfandel Sponsors ($1,500)
Bond, Schoeneck & King
Davis Ulmer Sprinkler Company Inc.
Karen & Robert Goldman
Katten Muchin Rosenman LLC
OneGroup NY Inc.
The Research Foundation for State University of New York, Office of the CEO
United Radio, Inc,
Upstate New York Poison Center
Upstate Pediatric Service Group
Upstate Radiation Oncology
Chardonnay Sponsors ($750)
Dwyer Architectural LLC
FactSet
Joshua & Andrea Guariglia
Holt Architects
Nancy Page, MS, RN, NEA-BC
Psychiatry Faculty Practice, Inc.
Arnold & Libby Rubenstein
Tracy & Jim Ryder
University OBGYN Associates
University Radiology Associates
Upstate Brain & Spine Center
Upstate Urology
Visual Technologies
Stout Sponsors ($500)
American Food & Vending
Department of Medicine Medical Service Group
Henry Roane & Heather Kadey
Doretta & Larry Royer
University Pathologists Laboratories, LLP
University Surgical Associates
Upstate Foundation
Ale Sponsors ($300)
Bonadio Group
College of Health Professions, Medical Scholars Program
Mike & Laurie Fegley
Hon. William B. Magnarelli
Physical Medicine & Rehab, MSG LLP
Sharon Putney
Upstate Emergency Medicine, Inc.
Malt Sponsors ($150)
Jonathan Adler
Bertha Jacobs
Jennifer Speicher