Annual Reports & Newsletters
Advocate of the Year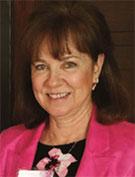 Barbara LaBarge
Barbara LaBarge was named the 2019-2020 Advocate of the Year for her hard-work, professionalism, and dedication to the Advocates and, in particular, for her taking leadership roles for Mystery, Malt, & Merlot committees.  After joining Advocates for Upstate as a Board member is 2016, she served on several committees.  In particular, she immediately became part of the Mystery, Malt & Merlot Committee where she served as chair of the Mystery Wine Committee for two years and as chair and co-chair of the entire event for the past three years.  Barbara was elected as Treasurer for the Advocates for Upstate in 2019 and is running for the position again this year.
Advocates Annual Report
Advocates Newsletter
The Advocate, Advocates for Upstate's Newsletter is published quarterly.