Program Evaluation and Learner Assessment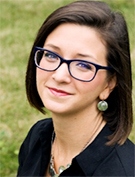 The Office of Evaluation, Assessment and Research provides support and consultation to faculty and administration regarding systems of learner assessment and program evaluation. 
University-wide processes to assess student learning and measure educational program effectiveness are illustrated below. Information more specific to assessing  student learning and educational program effectiveness can be found at the links to the left.
Faculty within the educational programs develop and disseminate educational competencies and learning objectives, design curricula, assess student achievement of learning outcomes, and use results to improve teaching and learning. Members of the Office of Evaluation, Assessment and Research work directly with programs to advise on these processes and tie them together across the university for efficiency, effectiveness and unity. 
On an annual basis, the University Executive Committee reviews the institutional process (illustrated below) and modifies it as appropriate. Results of learning outcomes and program evaluations result in changes to the defined competencies or learning objectives, the curriculum or pedagogy, or new systems of assessment.