Upstate OBGYN & Maternity Care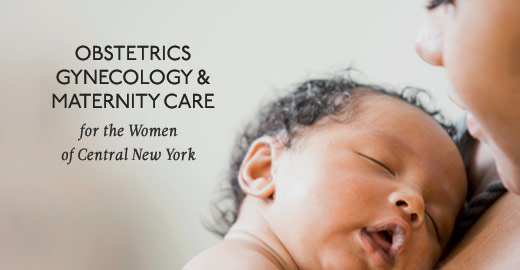 Content
Obstetrics, Gynecology & Maternity Care
As a woman with evolving health care needs, turn to Upstate. Excellence is the philosophy of Upstate's providers that offer compassionate and comprehensive care that spans across your lifetime. From routine to complex obstetric and gynecological care, our experts are here for you.
The expansive network of OB/GYN surgeons, midwives, physicians and practitioners are uniquely qualified to provide women and their families with high quality, individualized care. Together, they offer a wide range of specialties and treatment options in our renowned patient-centered care environments that focus on integrity, respect, and trust.
Learn more about our comprehensive care.