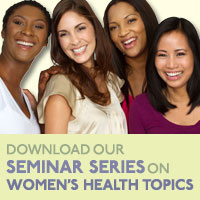 Womens Health Wellness Center
This Week's Feature
Gardasil: An HPV Vaccine to Prevent Cervical Cancer
Learn more about this vaccine and when the best time is to get it.
Also Inside
Visit our women's health library of articles on the following topics:
OB/GYN Health Guide
From fertility to breast cancer, this resource covers all health matters obstetrical and gynecological.
Women's Conditions
Therapeutic and Wellness Centers
Women's Health Guide
From baby care to osteoporosis, this is a great resource for health issues that are of special concern to women.