Some Volunteer Benefits may include:
Free parking
Scholarships
Lunch allowance
Flu shot
Making new friends
Staying active
Experience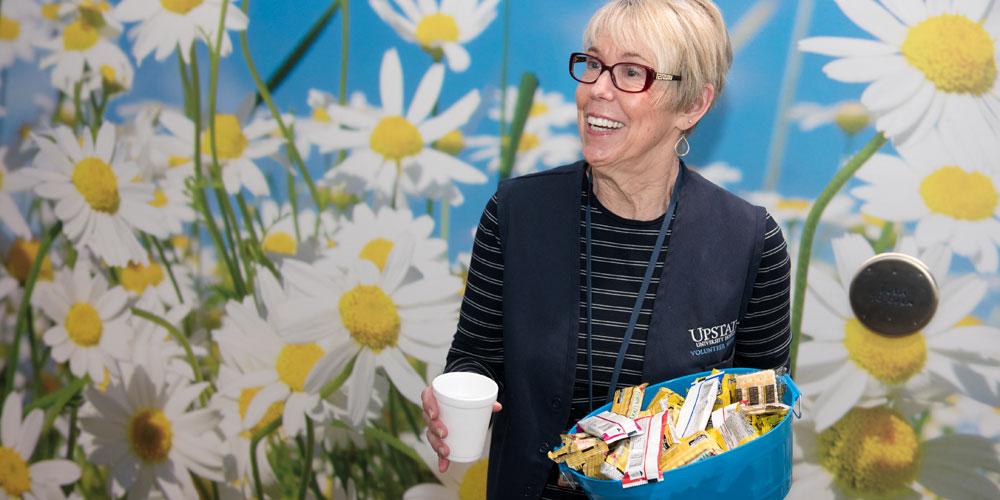 Content
Adult Application Information Downtown Campus
If you are at least 18 years old, not a college student, and interested in volunteering at University Hospital Downtown Campus, submit a Volunteer Application Form

and we will contact you to schedule a personal interview where your interests and University Hospital's opportunities and needs will be discussed. We require all applicants to complete a background check once they have completed the interview.
If you are a college student or a teen wishing to volunteer at the Downtown Campus, please check the College Student Application Information or the Teen Application Information pages.
Adult Volunteer Requirements
Must be 18 and older
Commitment of at least 100 hours during the first 6 months of service
Typical schedule is 4 hours a week
Applicant must have a desire to be of service and a willingness to accept an assignment based on the hospital's needs
We thank you for your interest in volunteering at University Hospital Downtown Campus.