Reconstructive Urology & Pelvic Floor Dysfunction
Upstate Urology has an individualized approach to every patient and every condition to offer to them the therapy that works the best for them.
Issues that may be thought to be a normal part of aging and can negatively impact a person's quality of life can be addressed now. Many common medical problems are issues that women do not seek treatment for. It is no longer necessary to live with:
Urinary Incontinence
Overactive Bladder
Pelvic Pain
Pelvic Organ Prolapse
Hematuria (blood in urine)
Pelvic Injury
Voiding Dysfunction
Urinary Obstruction
State-of-the-art diagnostic procedures available in the office, along with the expertise of our staff and providers, will help the team develop the individualized plan to resolve your urologic issues.
Upstate Urology provides these services at each of our clinic locations: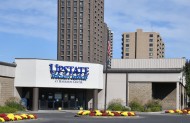 Upstate Urology at 550 Harrison
Upstate Specialty Services at Harrison Center
Map & directions
Suite N
550 Harrison Street, Syracuse, NY 13202
Phone:
315 464-1500
Fax:
315 464-6117
Office Hours:
7:30am-4:30pm
---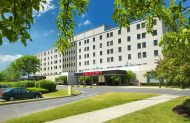 Upstate Urology at Community
Upstate University Hospital - Community Campus
Map & directions
4900 Broad Road, Syracuse, NY 13215
Phone:
315 492-3700
Fax:
315 492-3596
Office Hours:
8:30 am to 4:30 pm
---
Upstate Urology - Rome
Rome Medical Practice
Map & directions
Suite 300
267 Hill Rd, Rome, NY 13440
Phone:
315 356-7390
Fax:
315 356-7393
---
Please contact any of our offices to schedule an appointment for you. Or for questions, referrals or to schedule an appointment, please Contact our Women's Health Network Nurse Liaison.
Providers
Dmitriy Nikolavsky, MD
315 464-1500
Education & Fellowships
Fellowship: University of Colorado School of Medicine, 2012, Reconstructive Urology
Residency: William Beaumont Hospital, Royal Oak, MI, 2011, Urology
Residency: William Beaumont Hospital, Royal Oak, MI, 2007, General Surgery
MD: Wayne State University School of Medicine, 2004
Diseases/Specialties/Treatments
Urology; Cystocele; Neurogenic Bladder; Overflow Incontinence; Pelvic Floor Disorders; Pelvic Organ Prolapse;
more
Associations/Memberships
American Urological Association (AUA)
Society of Urodynamics, Female Pelvic Medicine and Urogenital Reconstruction (SUFU)
Society of Genitourinary Reconstructive Surgeons (GURS)
---
Jessica E Paonessa, MD
315 464-1500
Education & Fellowships
Fellowship: Indiana University Medical Center, 2014, Endourology
Residency: Texas Tech University ,University Medical Center, 2012, Urology
MD: Wayne State University School of Medicine, 2007, Urology
Diseases/Specialties/Treatments
Urology; Nephrolithiasis (Kidney Stones); Urination Problems; Voiding Dysfunction; Bladder Surgery; Kidney Surgery;
more
---